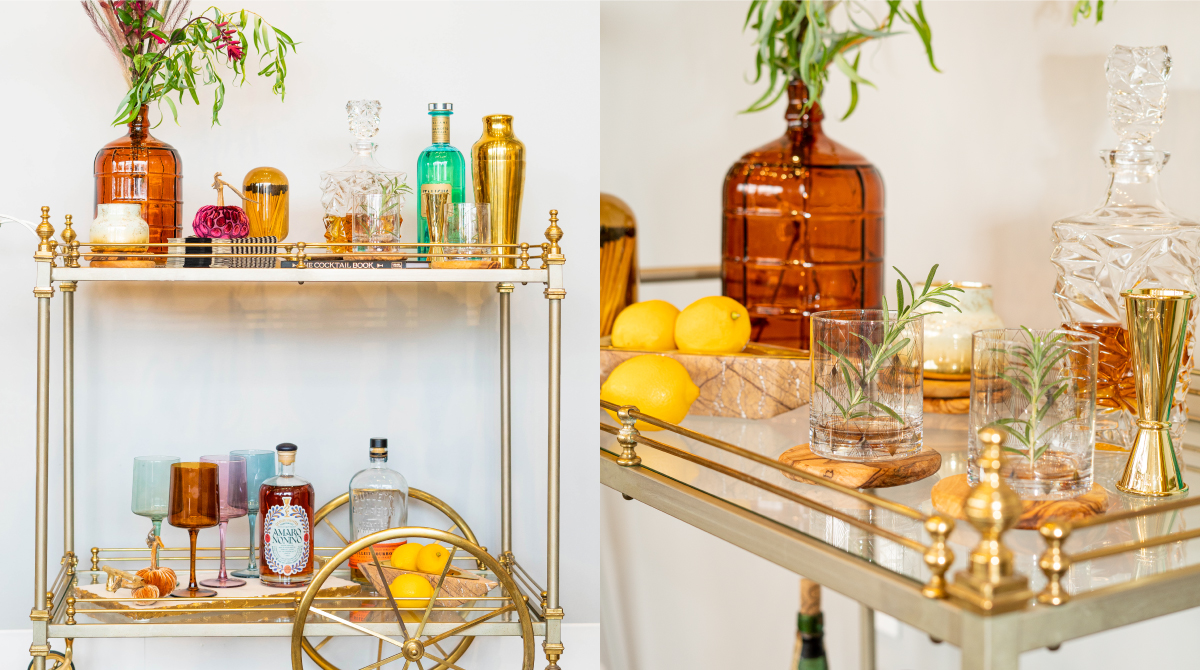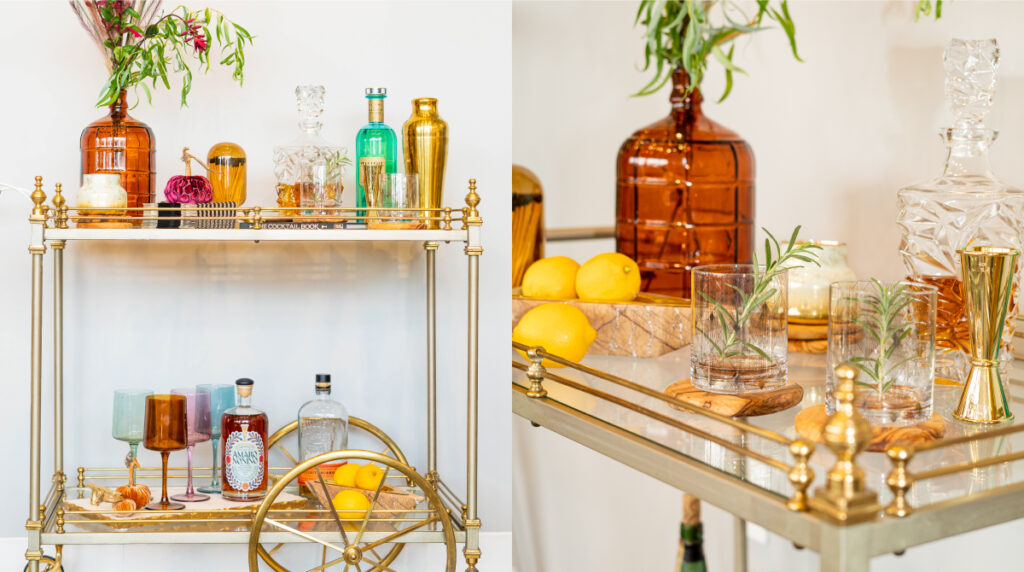 Welcome guests with a luxurious bar to kick festive gatherings off in style! Level-up your entertaining with a practical + stylish bar cart to conveniently store your drinks, barware and accessories in one place — with easy access for guests and out of busy areas, like the kitchen.
We have a select, eclectic selection of bar carts available at our Wilmington showroom — from vintage to hand-carved — stop in and check them out!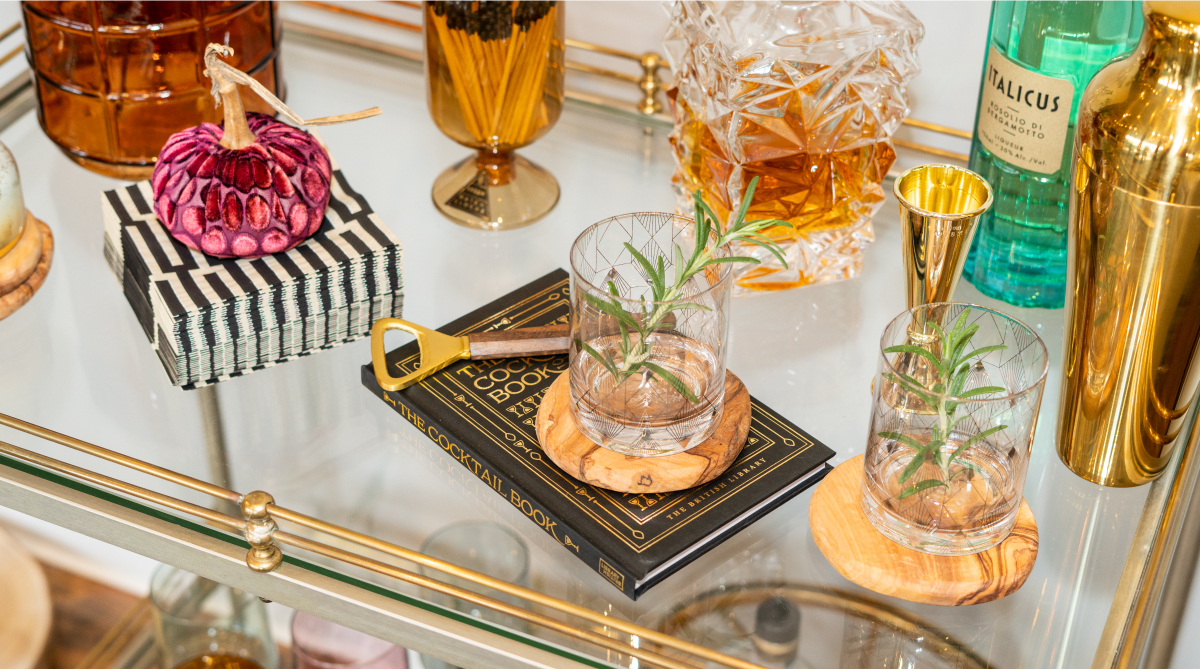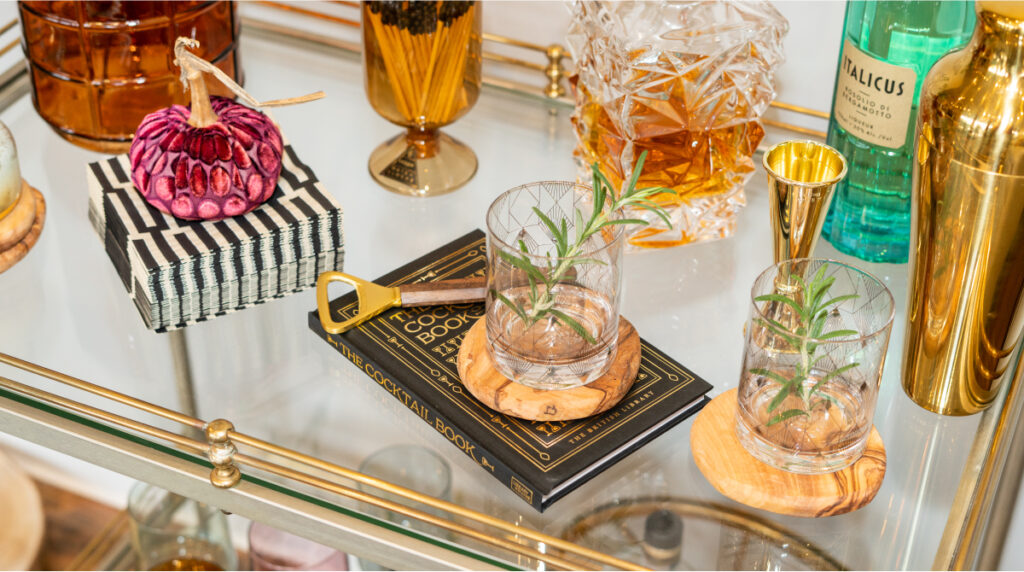 Bar carts are all about levels, and that's not limited to just the top and bottom shelves. The most successful styling utilizes strategically-placed items to create levels of varying heights — creating a vignette that's both beautiful + functional.
How to Do It
Top shelf: Place tall bottles, decanters, or carafes, on one side, balanced by a tall decorative or functional object on the other (such as a vase or lamp). Arrange shorter bar tools — shaker, strainer, jigger, etc. — glassware, and garnishes between the taller items.
Bottom shelf: Save a couple tall bottles for the bottom shelf (ideally placed opposite of similar bottles on the top shelf) and finish off with extra glassware and drink-making supplies.
Personal touches like helpful books, candles, or seasonal decor will complete your look and help guests feel at home!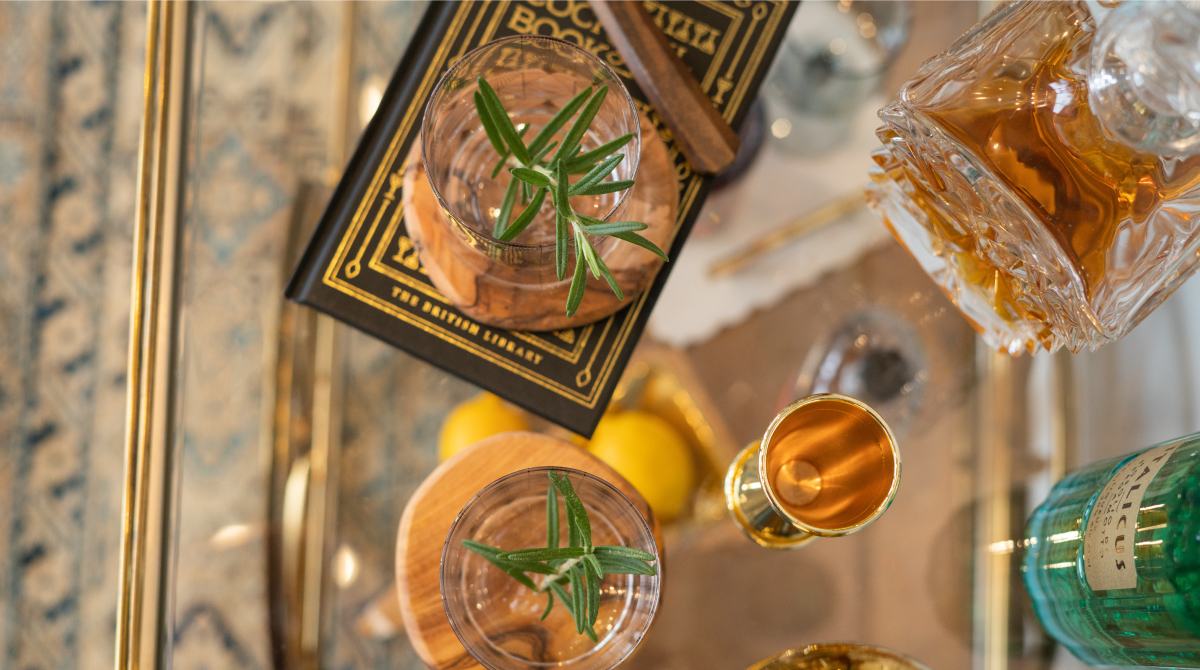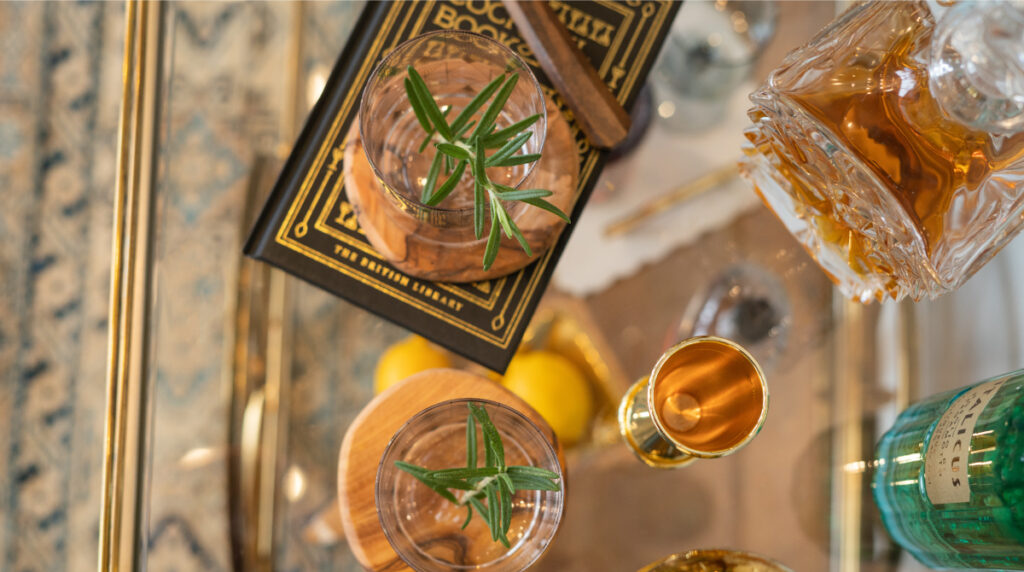 Stop by our showrooms or shop the Bar Essentials edit for sophisticated accessories to complete your spread!