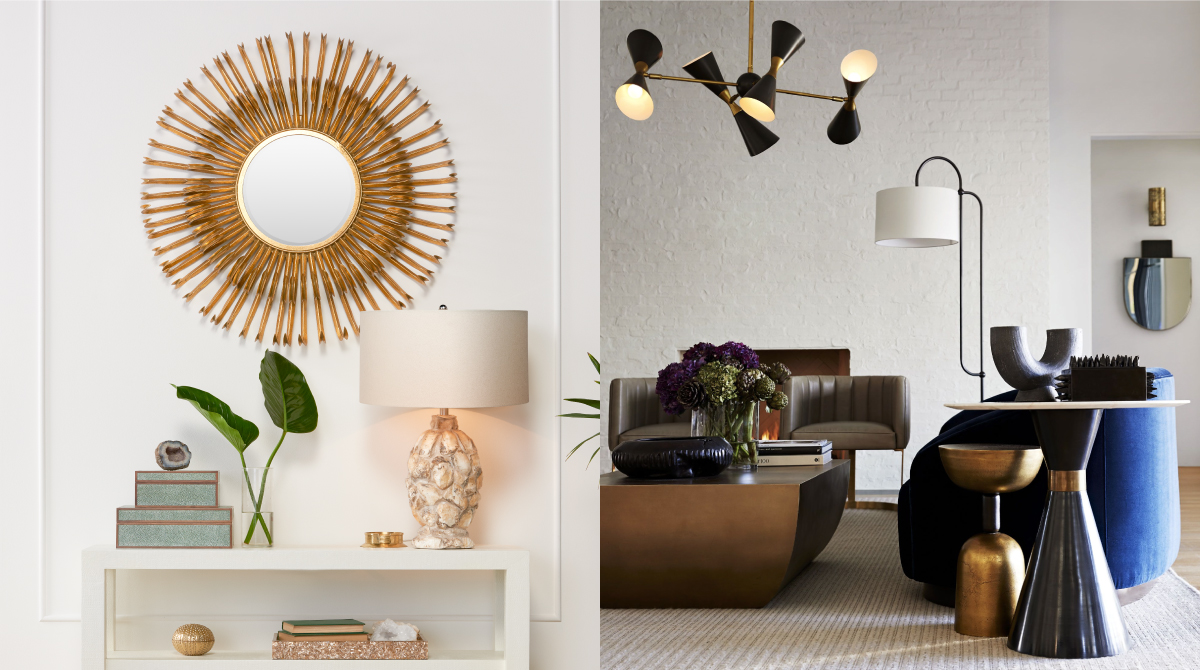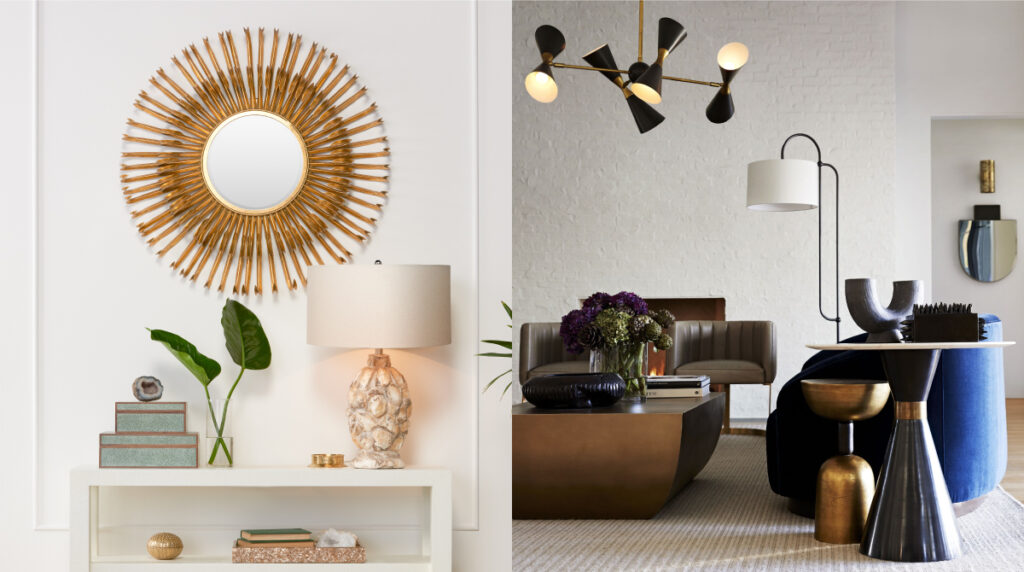 In the gray days of winter, light and warmth can feel hard to come by. Beat the gloom with strategic use of mirrors + lighting to help your home retain its glow. Turn up the ambiance with these pro tips for a more light-filled home this season.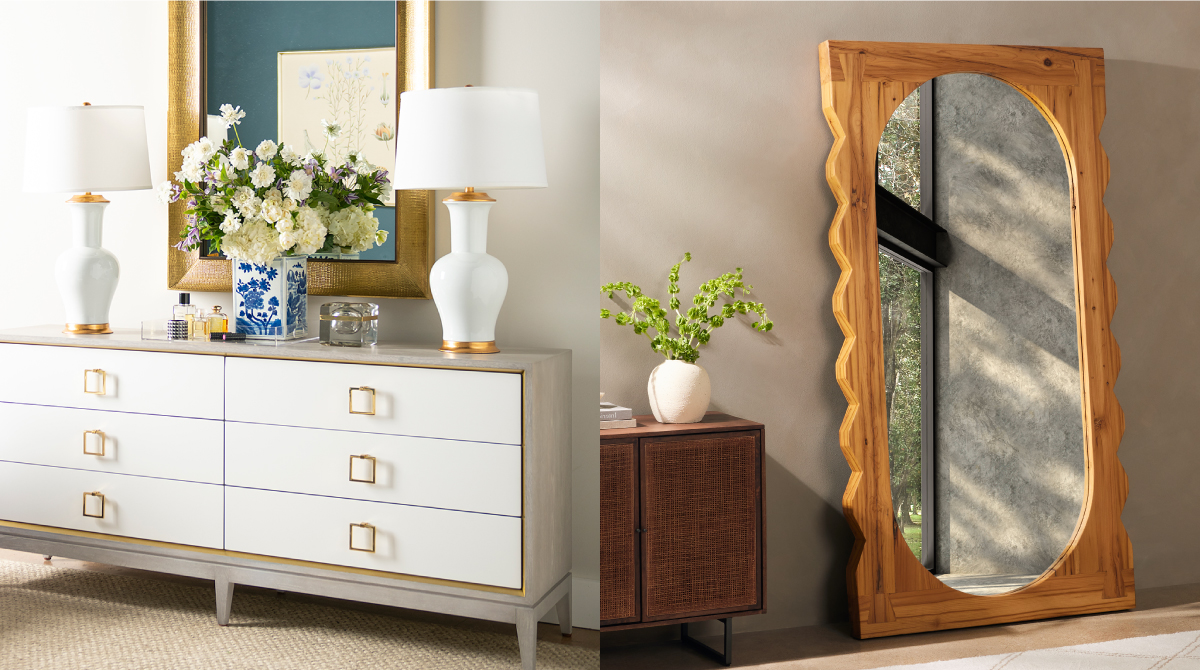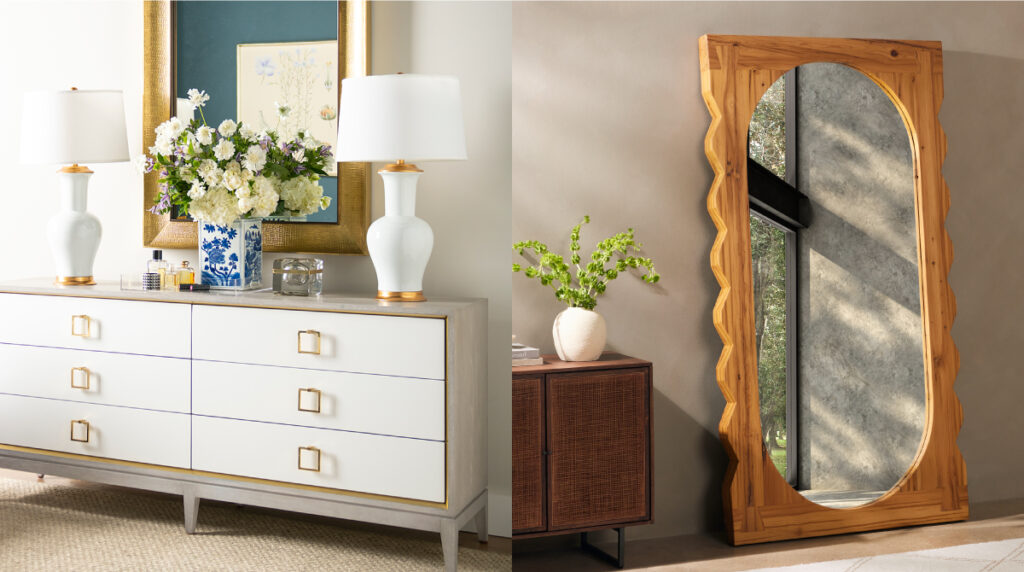 Mirrors
Harness natural daylight by placing a mirror opposite (or beside) a window
If natural light is hard to come by (like in an entry or hallway), place a mirror near a lamp for a similar, amplifying effect
Large furniture can visually weigh a room down; hanging a mirror above a dresser, table or sectional will lift the eye up — helping a space feel larger and more dynamic
Short on space? Consider hanging a beautiful mirror in place of wall art (such as over a fireplace mantel) for the added brightening benefits
More is more; the larger the mirror, the brighter a space will feel
Lighting
No matter the room size, layer a mixture of light sources at varying levels to create a functional and comfortable space
In a particular room, start with primary lighting — most likely overhead, such as chandeliers, flush mounts or recessed lights — then incorporate secondary sources like floor or table lamps, sconces or task lighting
Illuminate walls or ceilings with sconces or floor lamps to increase overall brightness by causing light to reflect off surfaces
Opt for white or light-colored lampshades to diffuse light and cast a softer glow that mimics natural light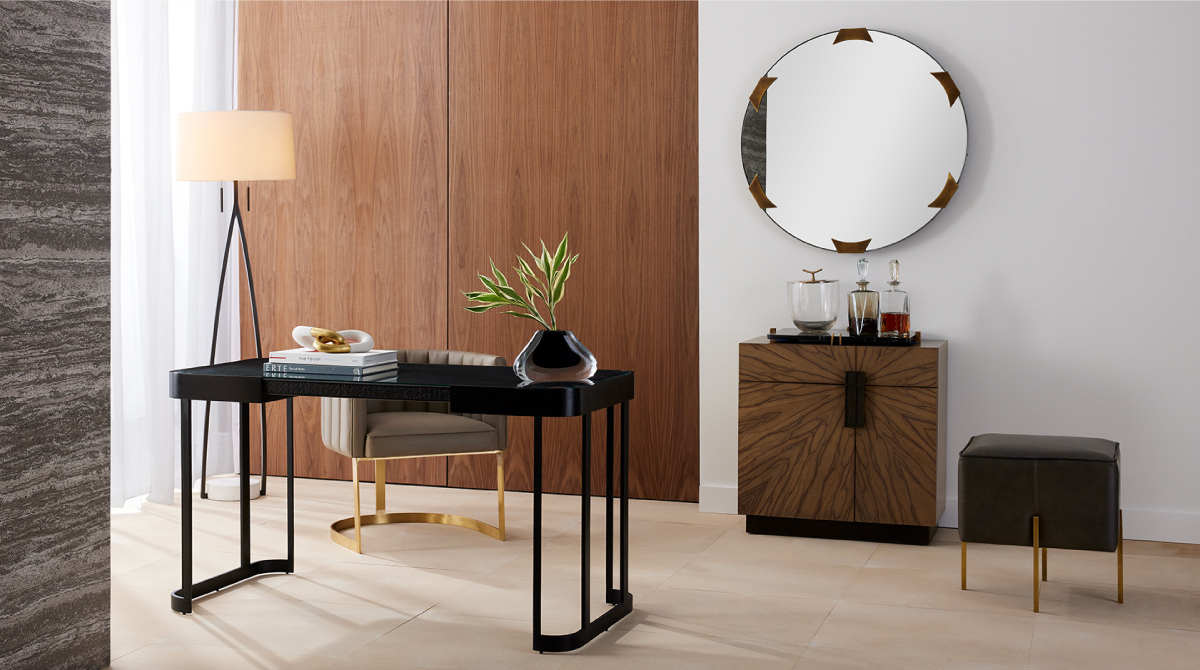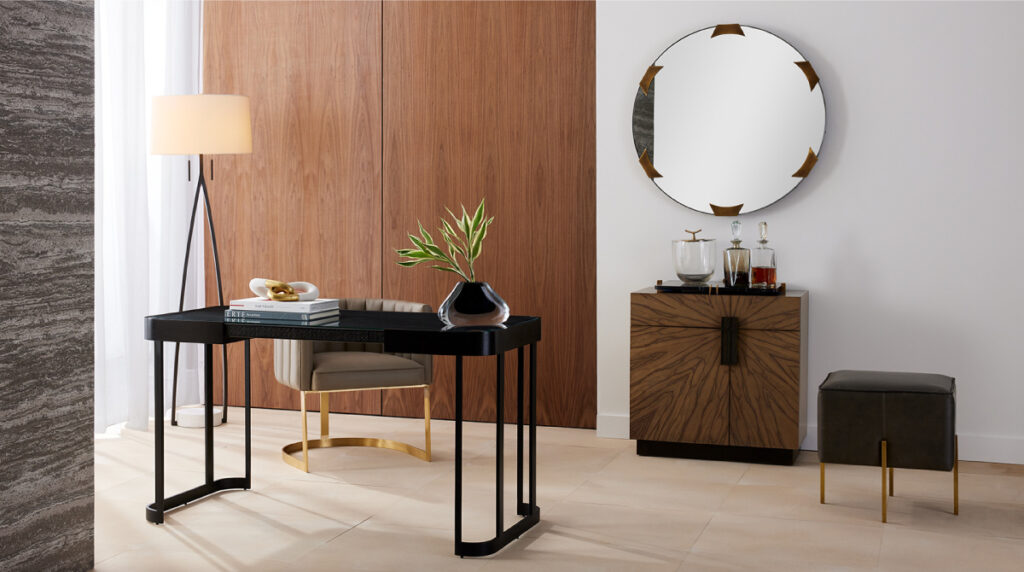 Consider Your Space
Take a look around the rooms of your home — especially the spaces you use the most — and ask yourself if you realistically have enough light to get the most out of your space. Would you utilize a sitting area more if you could read there at night? Could your entryway be more inviting with a brighter welcome of light? Consider your space, then give us a call or visit our showrooms for beautiful finds to brighten up your home.