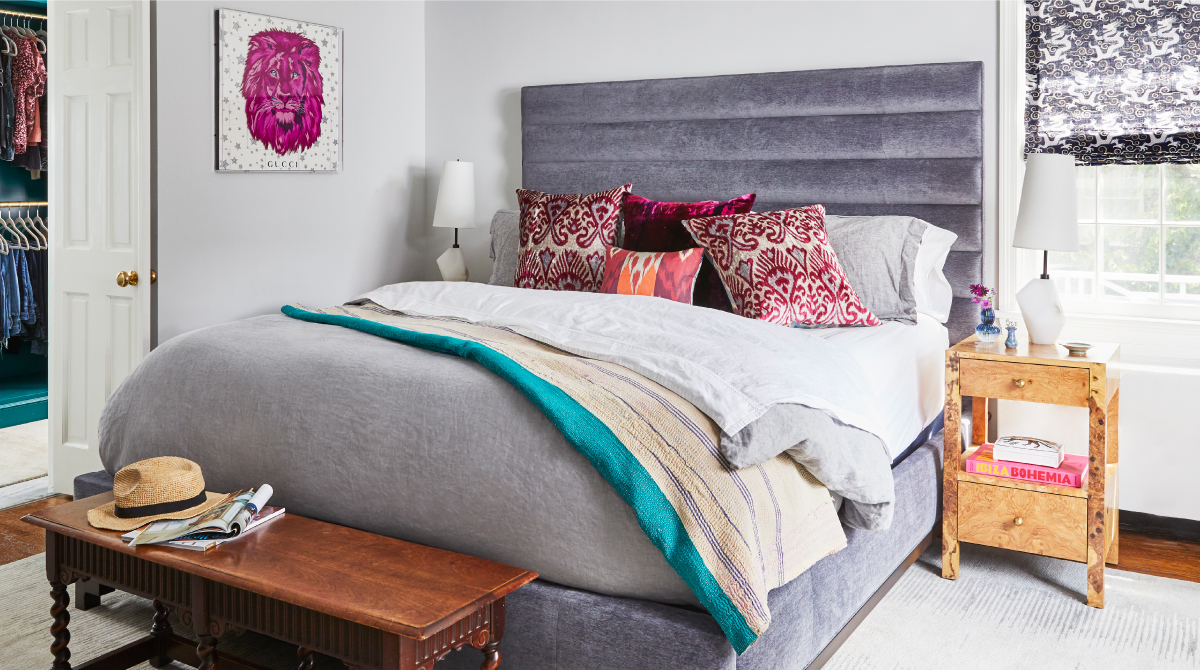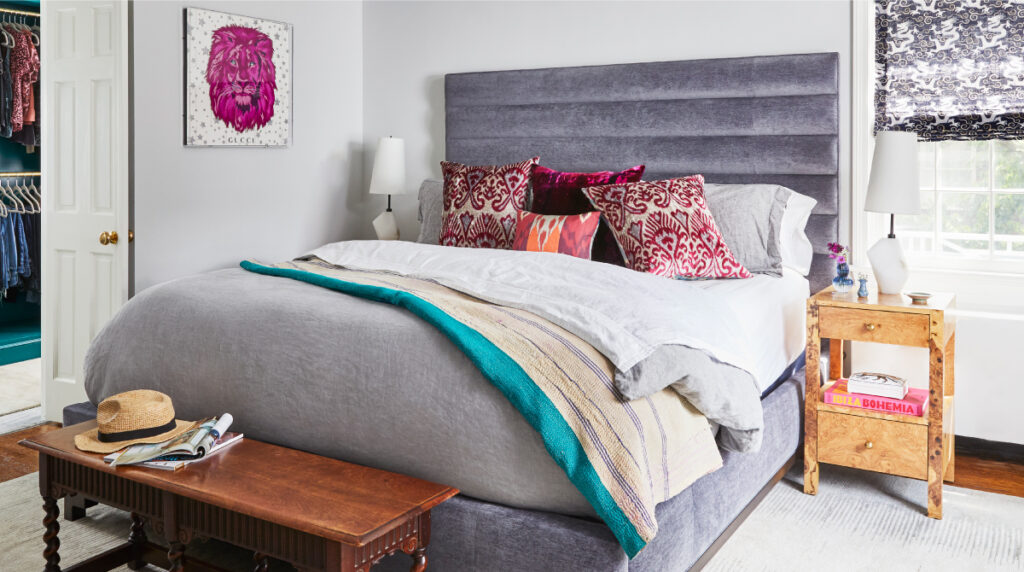 Are you preparing to host out-of-town family or friends? Help guests feel at home for the holidays this season by providing a welcoming, comfortable space that leaves them excited for their next stay with you.
With all of the tasks associated with holiday hosting — shopping, cooking, cleaning, decorating — it's easy to feel overwhelmed with to-dos. Preparing guest accommodations can easily land on the back burner, so follow these tips to prep the perfect guest room now to be ready for festivities ahead.
Bedding + Lighting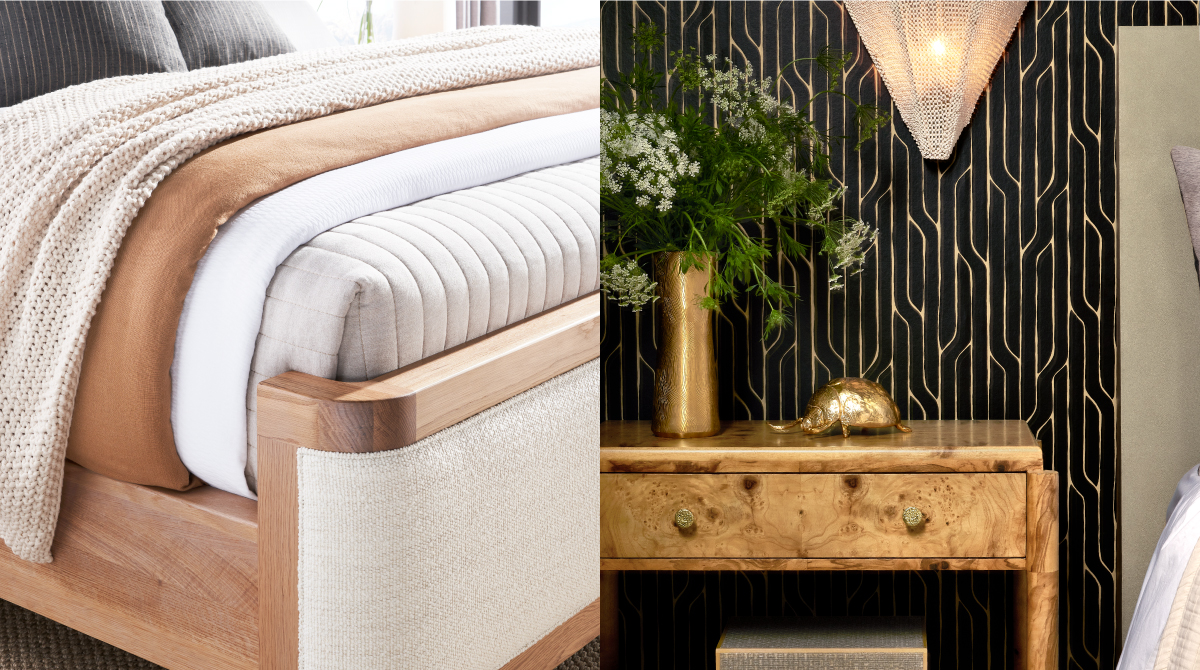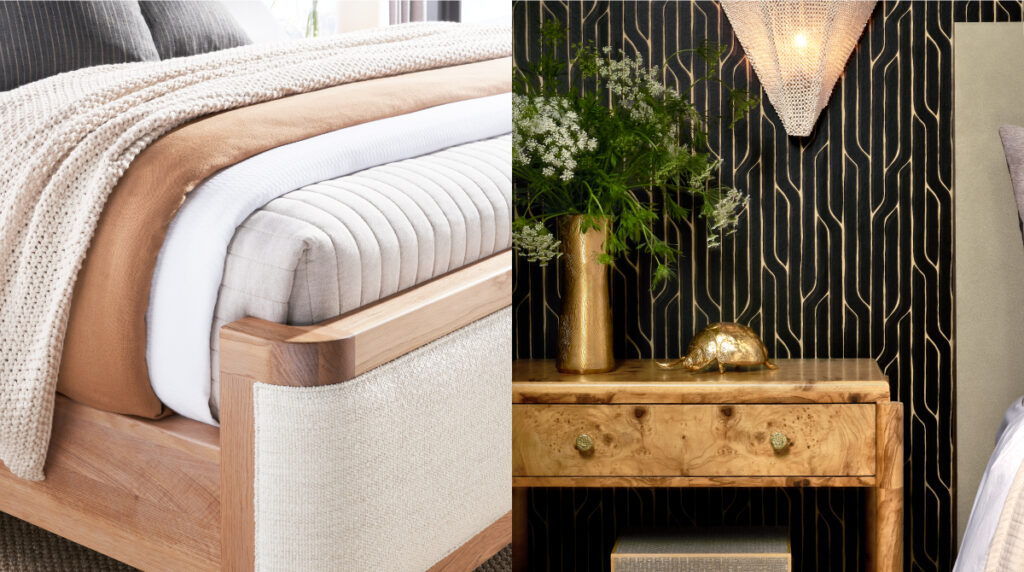 It's common to retire old bedding and pillows to the guest room, and it can become a mishmash of styles. Now's the time for an upgrade! You'll get to enjoy a fresh look, and visitors will benefit from updated comfort. A rule of thumb for guest room sleeping pillows is two firm and two soft. Keep the base neutral and accent with throw pillows and blankets for added style and coziness!
When it comes to lighting, consider how the room will be used throughout the day. Indirect ambient light is helpful for general use, and direct task lighting is helpful for evening activities like reading. Aim for both to give visitors options, and be sure to have at least one light easily accessible from the bed so guests don't have to stumble around in the dark.
Decorations + Accommodations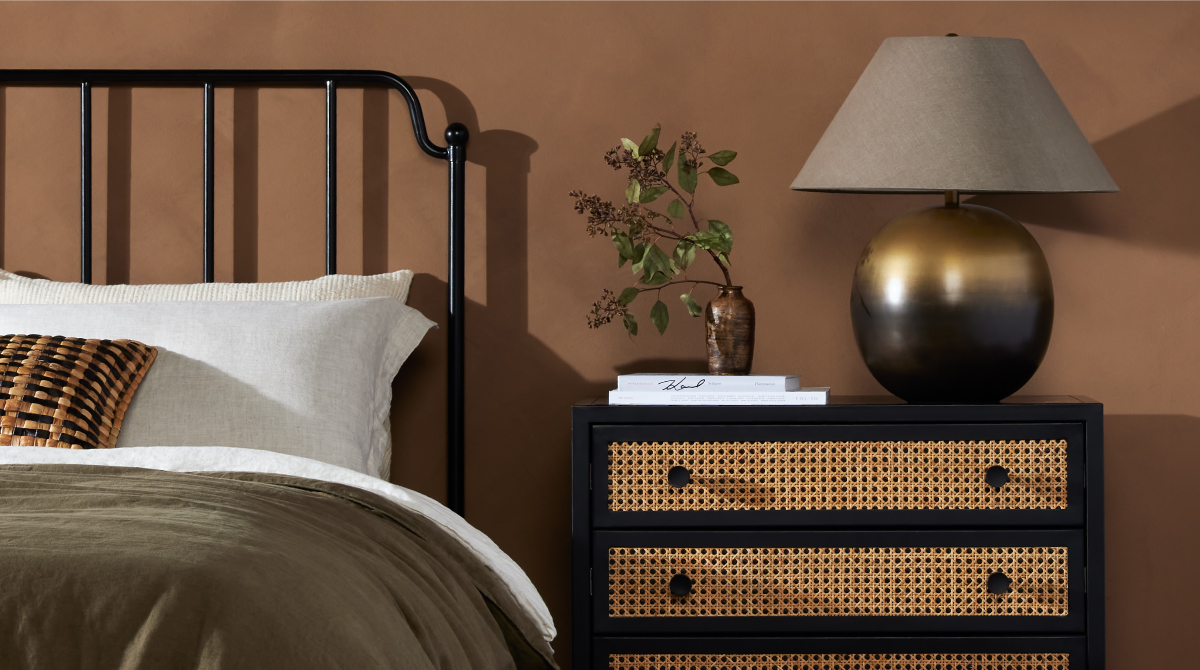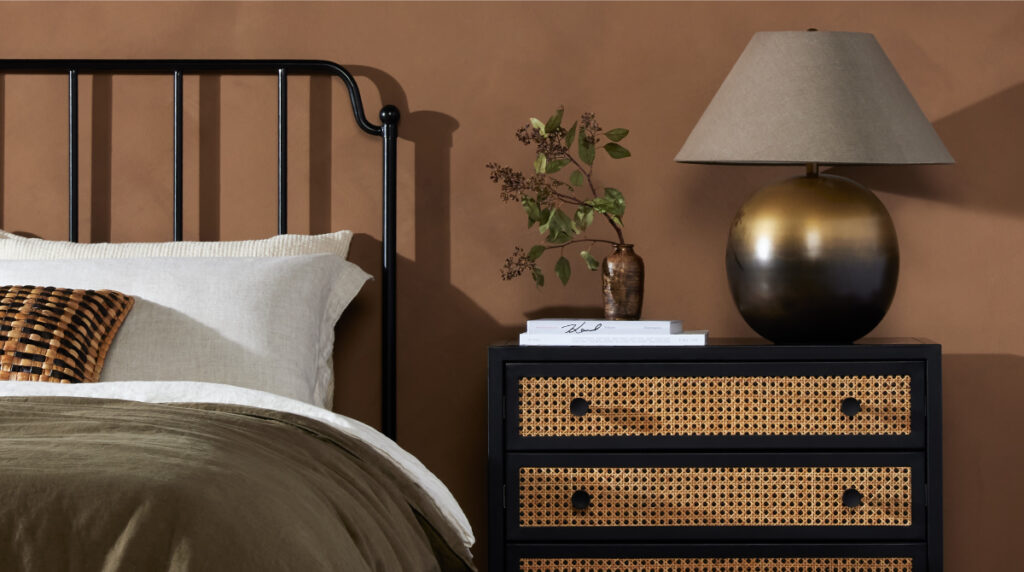 A minimally-decorated room makes for a welcoming guest room. Keep the space free of clutter and personal decor. Think about the type of decor you find in a hotel room; it's pretty sparse, right? That's intentional! The more space your guests have to make themselves at home, the more comfortable they'll feel.
If your guest room is a multipurpose room (home office or extra storage space), pack as much as you can out-of-sight to create a relaxing, clutter-free space for visitors to retreat.
Stocking your guest room with these useful items can help visitors feel at home:
Clock
Pen + paper
Scissors
Tissues
Waste basket
Extra blankets + linens
Reading material (books, magazines)
WiFi password
Pro tip: Consider a landing spot for luggage. Whether it's a luggage rack, bench, or chair, guests will appreciate a designated place to access their belongings without having to crouch on the floor. Be sure to have place for hanging items available — be it room in the closet, wall hooks, or an over-the-door hanger. Don't forget to provide hangers!
Finishing Touches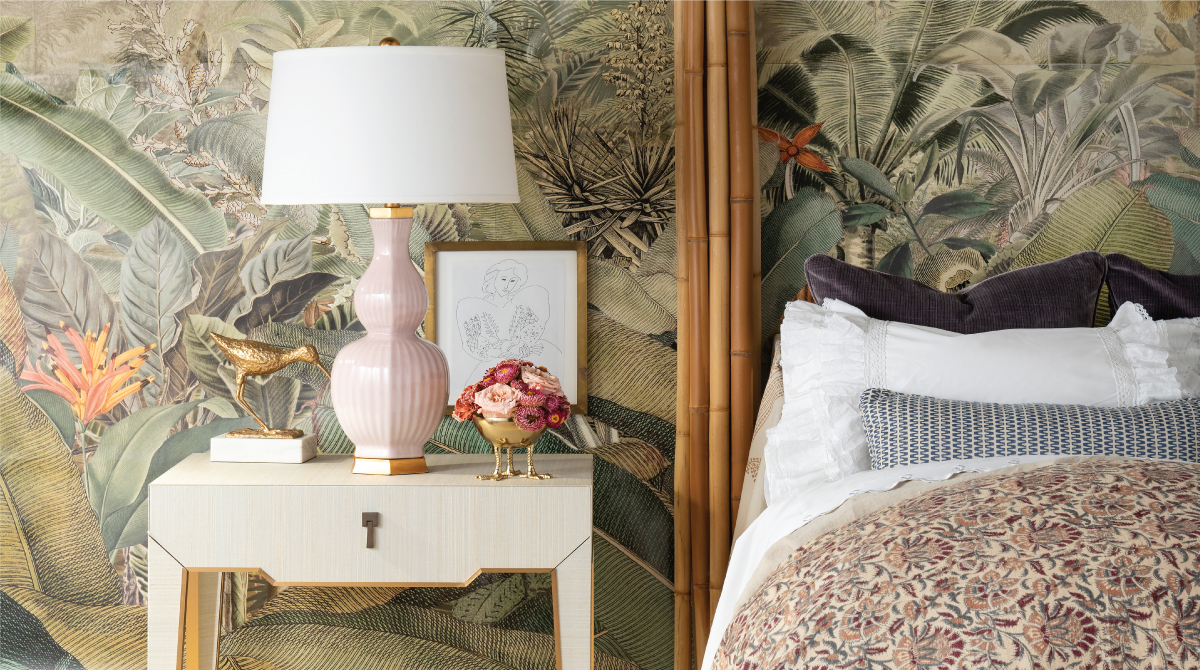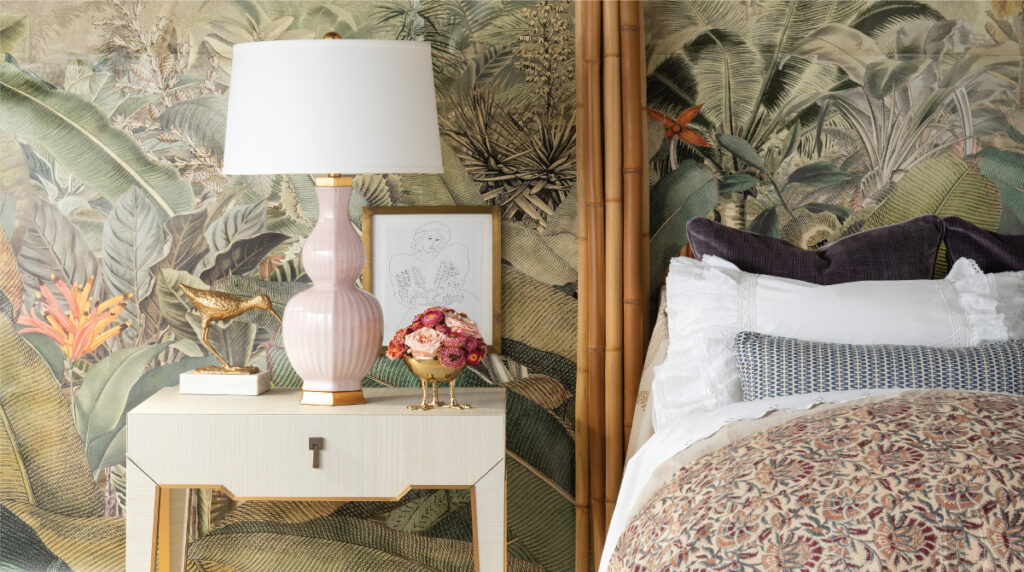 Once you have the basics down, take a step back and see if you're missing anything. While we recommend keeping it simple, a few subtle touches like a beautiful candle (with matches), a vase (filled with a few seasonal stems), or a gift for guests to take home will create that 5-star feeling throughout their stay.
Kurtz Collection is packed with special touches to finish off your guest room. Shop our Wilmington showroom and Glen Mills boutique for lighting, decor, and gifts that are sure to inspire + delight for holidays to come!