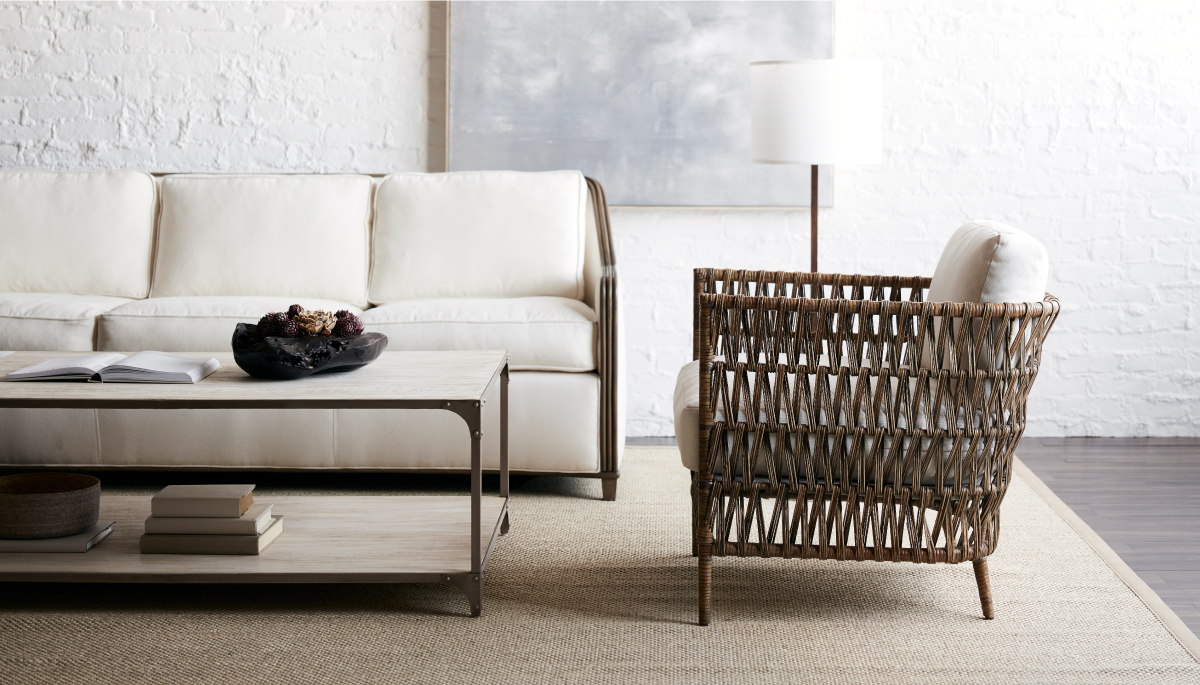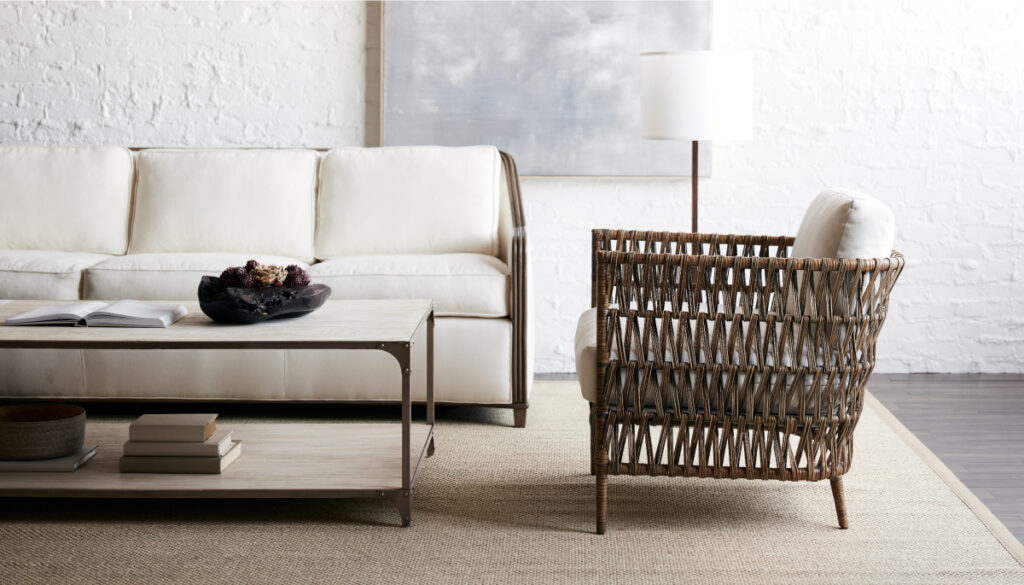 Whether a formal living room for occasional gatherings or a casual family room enjoyed every day, the best living spaces should welcome comfort and conversation. Follow these pro tips to strategically configure seating and tables to get the most out of your living spaces!
Where to Start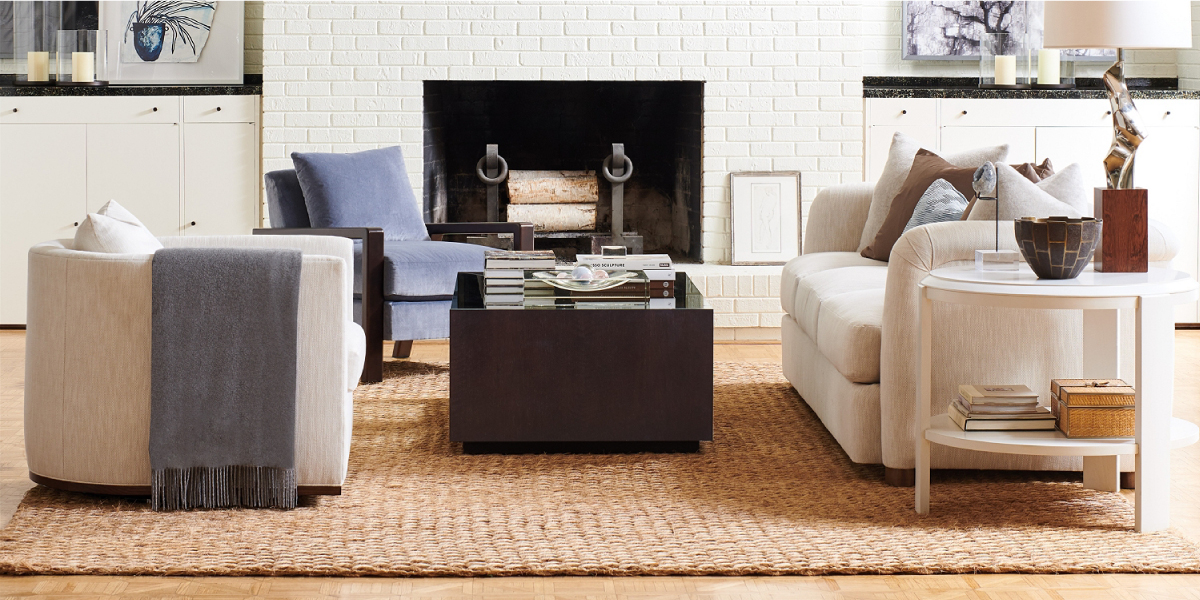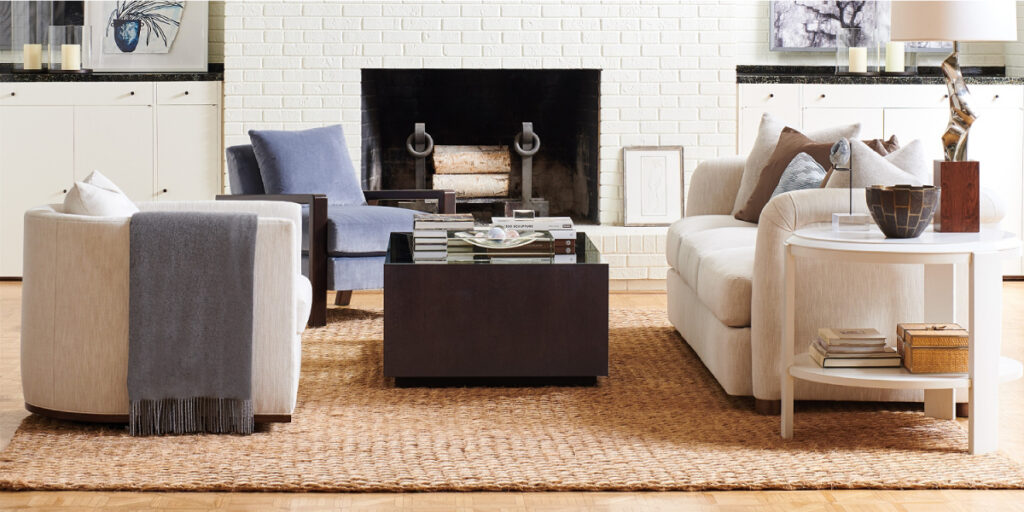 The ideal furniture selection and arrangement for any space starts with a clear plan for how the room is used. Is this a space where you'll be entertaining with cocktails, or vegging out with feet on the coffee table? The purpose of the room drives most decisions — including furniture and fabric choices that will work best for your lifestyle — so it's an important starting point!
When it comes to furniture placement, start by determining the traffic patterns to ensure you keep a clear flow in and out of the space, as well as around key furnishings like a sectional and coffee table.
Does your space have a fixed element such as a fireplace or large window? Consider orienting seating to take advantage of an interesting view. If the room is primarily used for watching tv, treat the screen as a focal point and orient seating so everyone has an easy view.
Seating Setups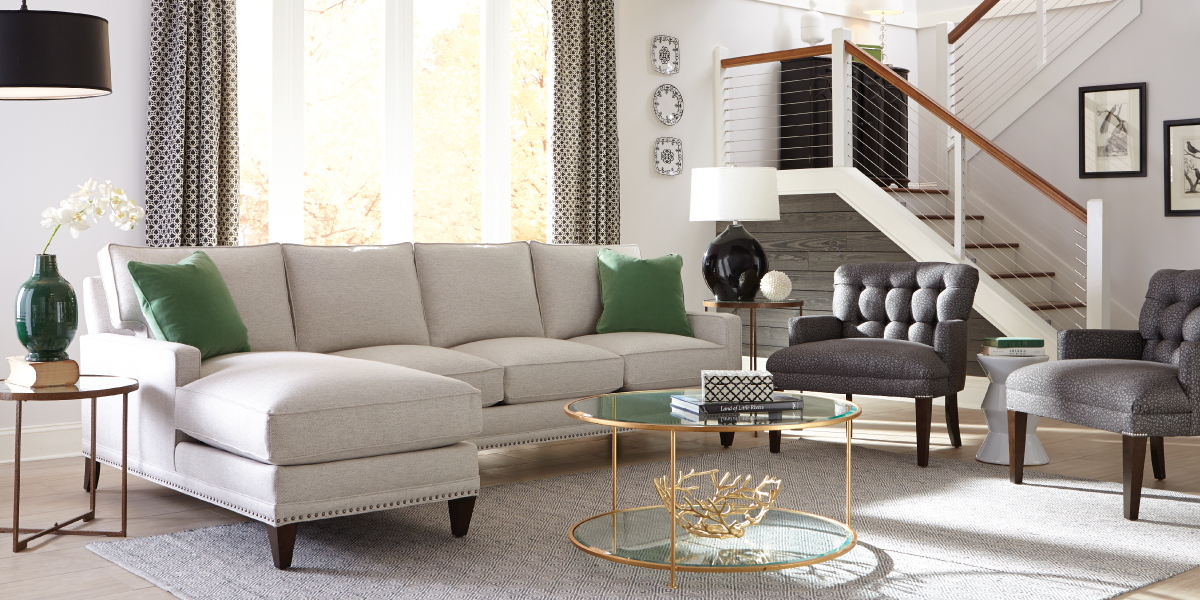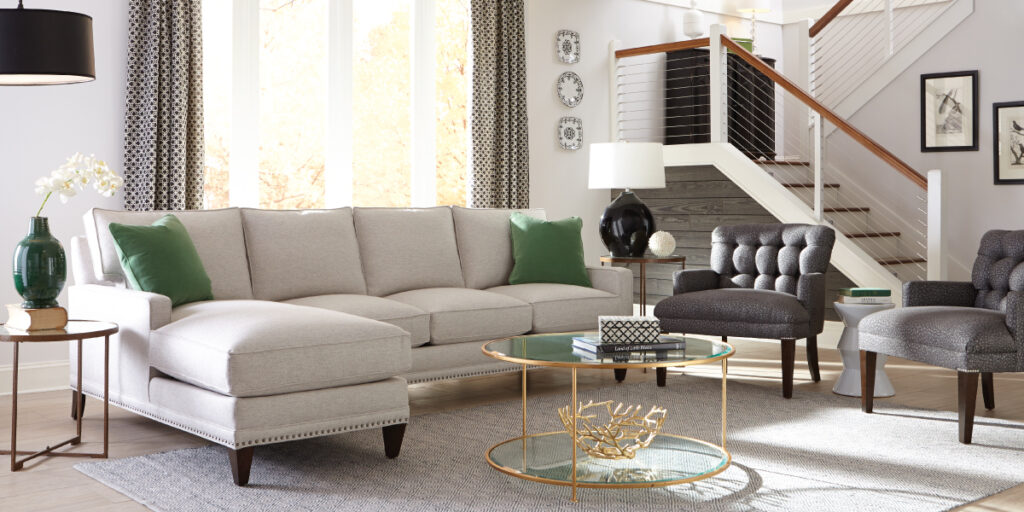 For small spaces, it can be tempting to place furniture against walls with the intention to maximize the room, but this can create awkward spaces in the center of the configuration and make it appear cramped. Instead, pull furniture away from the walls to create the illusion of a more open layout thanks to the breathing space behind some pieces.
For larger spaces — especially if they are long — create two separate seating arrangements with a path between them. This will tame down the large footprint into a more manageable scale, and even help create separate spaces within one room. Alternatively, break up the room with a sectional configured to separate the space.
Position sofas and chairs so that it's easy for people sitting on them to see and talk to each other. In a large room, create multiple seating areas so people don't have to shout.
Table Tips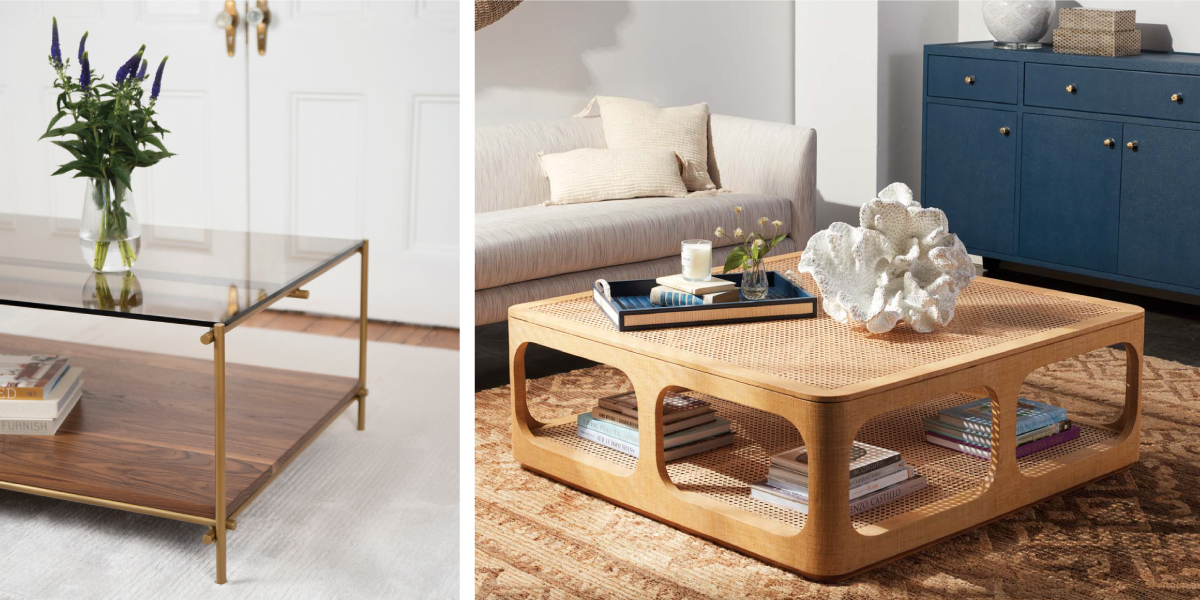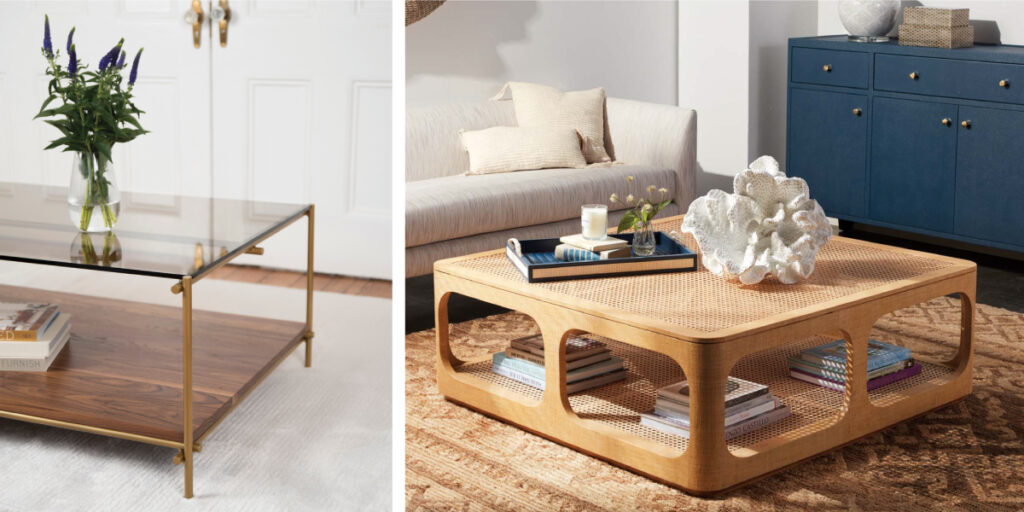 Similar to seating, when it comes to tables — including coffee, side, and accent tables — how the space is used will determine the necessary pieces you'll need to make the most of your space.
For rooms primarily used for entertaining, smaller, modular tables that can be moved around for the occasion may work best. Consider nesting tables, or upholstered ottoman that can double as seating! For rooms that are primarily used for watching tv or family game nights, a sturdy coffee table is essential; choose a size that is substantial enough for how you use the space, but not so large that it's difficult to walk around.
No matter if the living space is formal or casual, make sure each seat is within reach of at least one tabletop surface. The ideal coffee table size is ½ to ⅔ the length of your sofa, and roughly the same height as the seat of your sofa. Side or accent tables should aim to be the same height as arms of the nearby sofa or chairs.
Create Harmony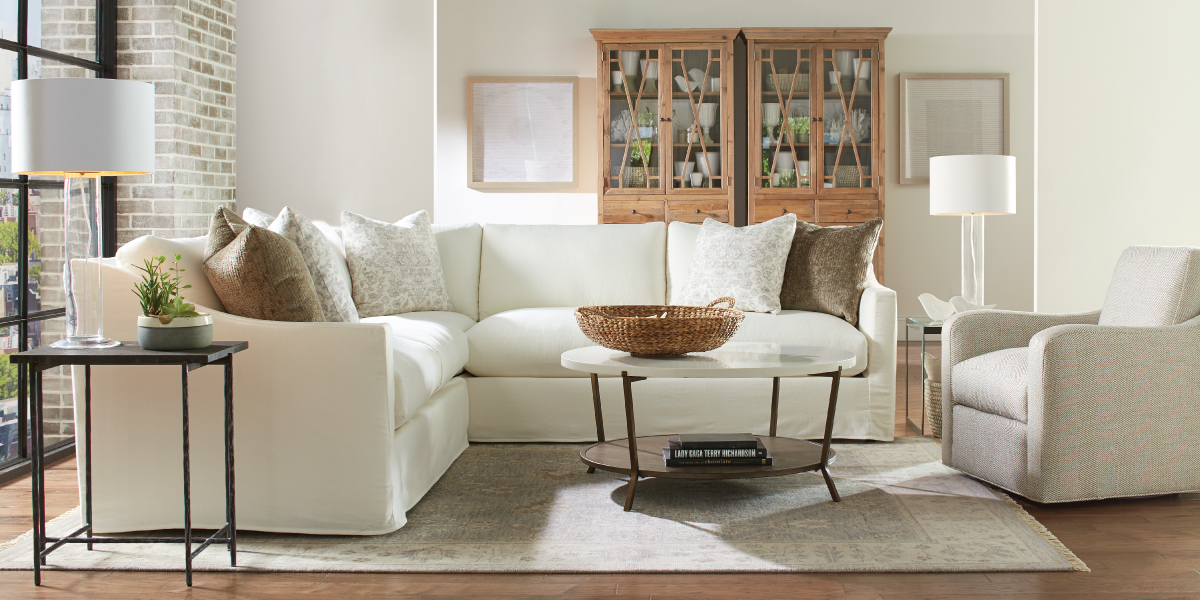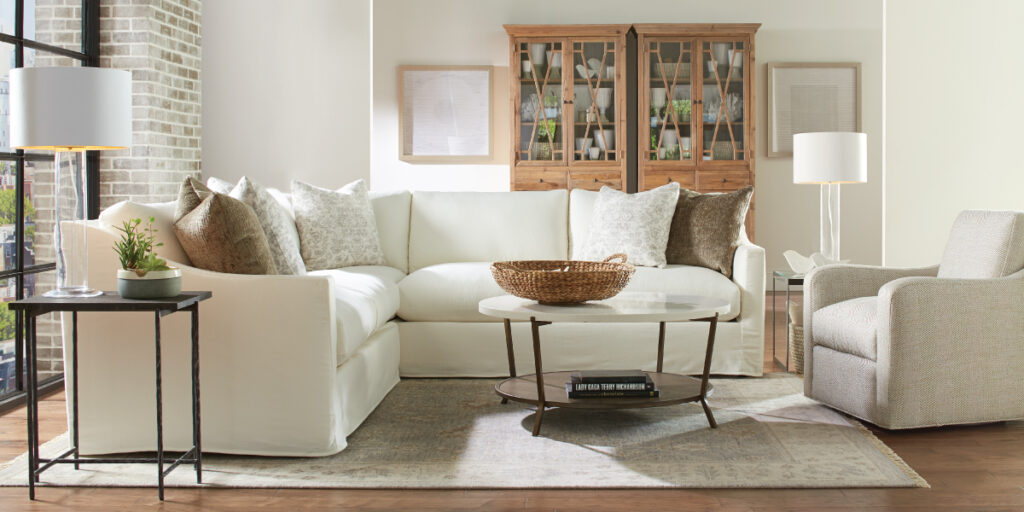 Create dynamic interest by mixing large and small furnishings (such as a large sectional and small poufs or side tables). A room can feel unbalanced if all of the large pieces are on one side — especially if placed in front of a large focal point like a fireplace — and all the smaller pieces on the other. Mixing different shapes (such as angular chairs with a round coffee table) will help add visual interest as well.
Do your living spaces need a little love? We can help! From updating furniture to guiding a layout that is a better use of space, our design team is well-versed in creating living spaces our clients never want to leave! Contact us to get started!