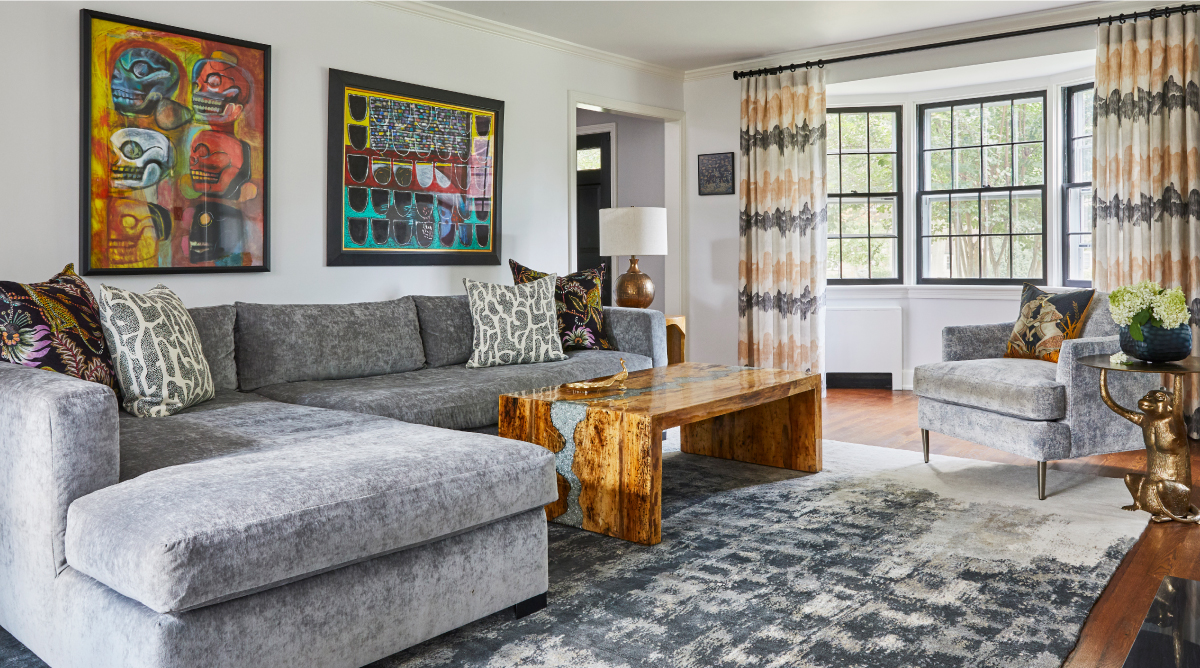 The Foundation of a Room
No matter your aesthetic or style of home, there's no denying the power a rug can have in a room. A rug provides comfort, protects floors, defines zones, anchors furniture — not to mention adds beauty. Kurtz Collection has one of the largest selections of fine rugs in Delaware and the Greater Philadelphia area, so we know a thing or two about selecting the right rugs for your home — starting with living spaces!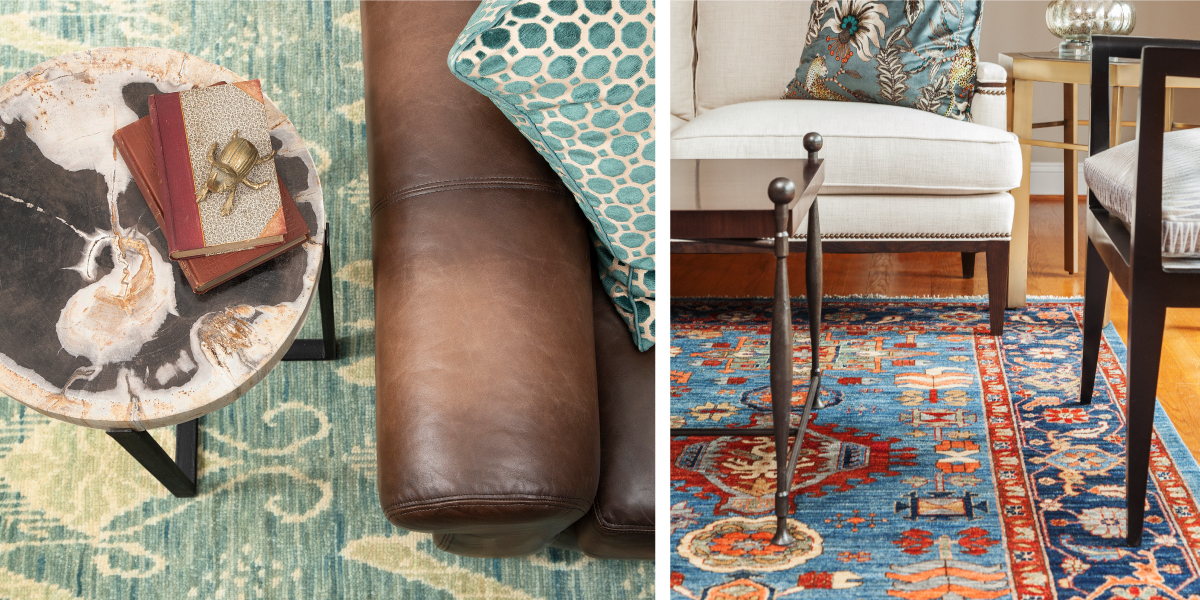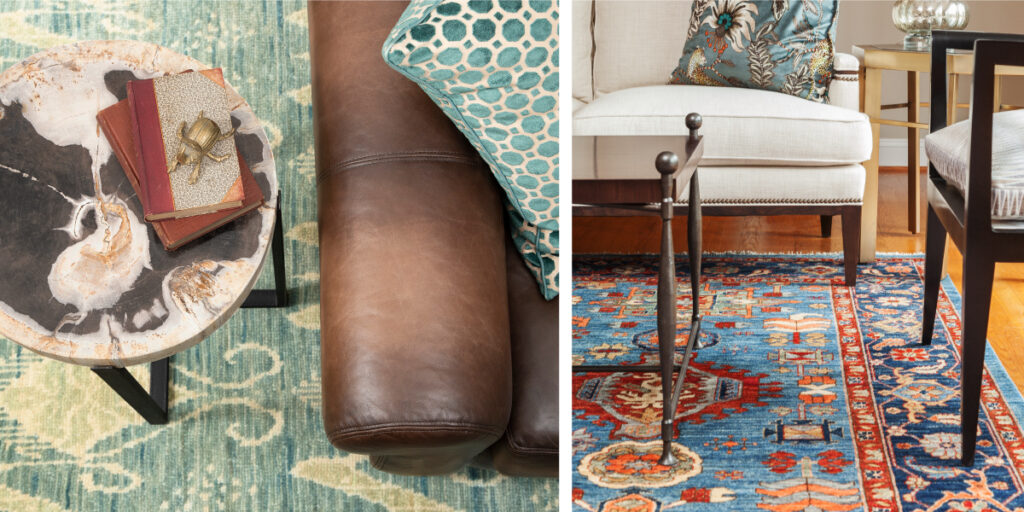 A few key points to consider before shopping for a rug for an indoor living space:
Size & Placement
The perfect rug is selected with furniture layout in mind. Pro tip: When considering rug size, think ahead to furniture; think about how the space will be used, where the main pieces (sofas and chairs) will be placed, and how the area correlates to adjacent rooms.
A big room calls for a big rug; a rug that is too small for a large footprint will make the space feel cramped instead of open.
Personal preference: Do you you prefer to have your entire sofa and chairs on the rug, or just the front legs? There's no wrong answer — it's totally up to you!
Aim to have at least 6″ of rug visible on either side of your furniture.
Standard room-sized rugs: 6'x9′, 8'x10′, 9'x12′, 10'x14′ and 12'x15′
If your room calls for a non-standard size, we can create the perfect rug customized to suit your space and needs!
Quality Matters
Living and family rooms are some of the spaces we spend the most time. From relaxing with family (including pets) to entertaining friends (lots of foot traffic), you need a rug that not only complements your aesthetic but holds up through spills and messes — because that's life! Not all rugs are created equal; as with most things, the more you invest in a rug, the more you will get out of it — including longevity and ease of care.
Spot-cleaning spills as soon as possible is always a best practice, but a high-quality rug made with natural materials doesn't require the need for harsh cleaning chemicals. We think this is important for a safe and healthy home no matter the space, but especially in living and family rooms where we may spend more time on the floor — especially with kids and pets.
Many of our rugs are hand-knotted by weaving fine wool, silk, and other natural fibers entirely by hand. Did you say silk? Yes! Some of our rugs include fine Chinese silk for the sheen and luster it adds to the rug. Contrary to popular belief, Chinese silk holds up remarkably well through years of everyday life thanks to its natural strength.
Why Kurtz Collection?
At Kurtz Collection, we believe a high-quality rug sets the foundation for any room and is a true investment in the comfort and health of your home. Many characteristics of a rug can easily go unseen by someone who isn't an expert in the industry — which is why Kurtz Collection is your perfect partner when shopping for a rug! Our experts will walk you through the selection process to find a rug that suits your space, size, and budget. We invite you to explore our 16,000-square-foot Wilmington showroom to find the perfect rug for your living spaces that we trust you and your family will love for years to come!
Contact us today to get started!