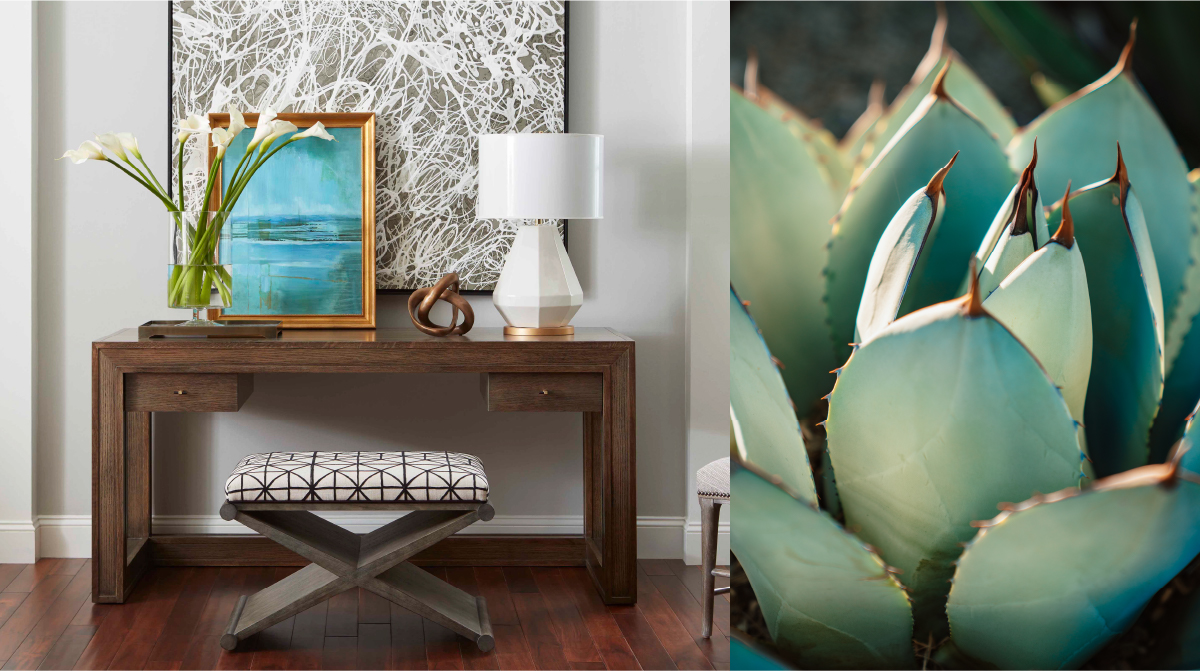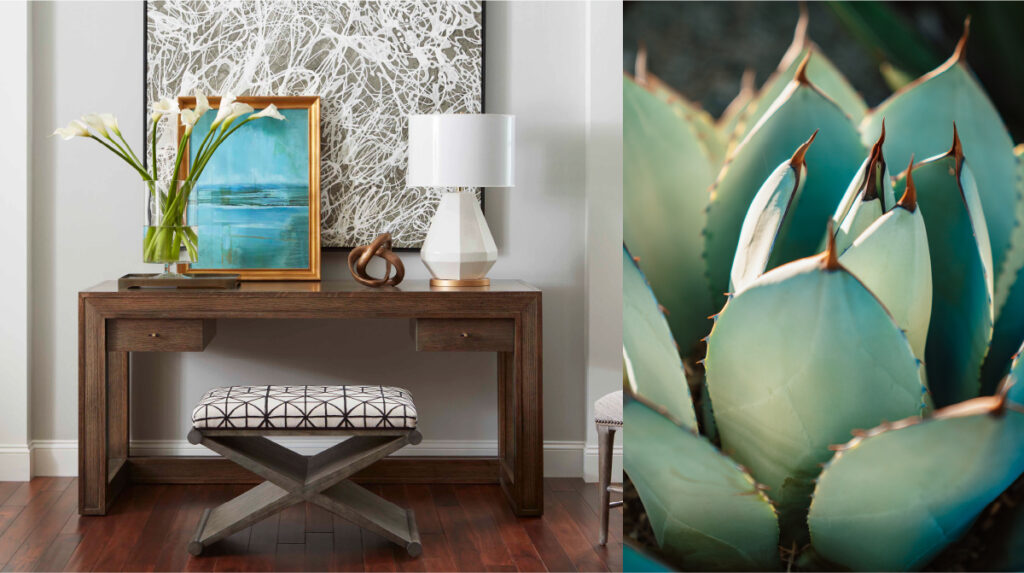 Earthy optimism speaks to the change of seasons. Cool hues paired with warm finishes create a harmonious palette that's both fresh + sophisticated.
Grounded Textures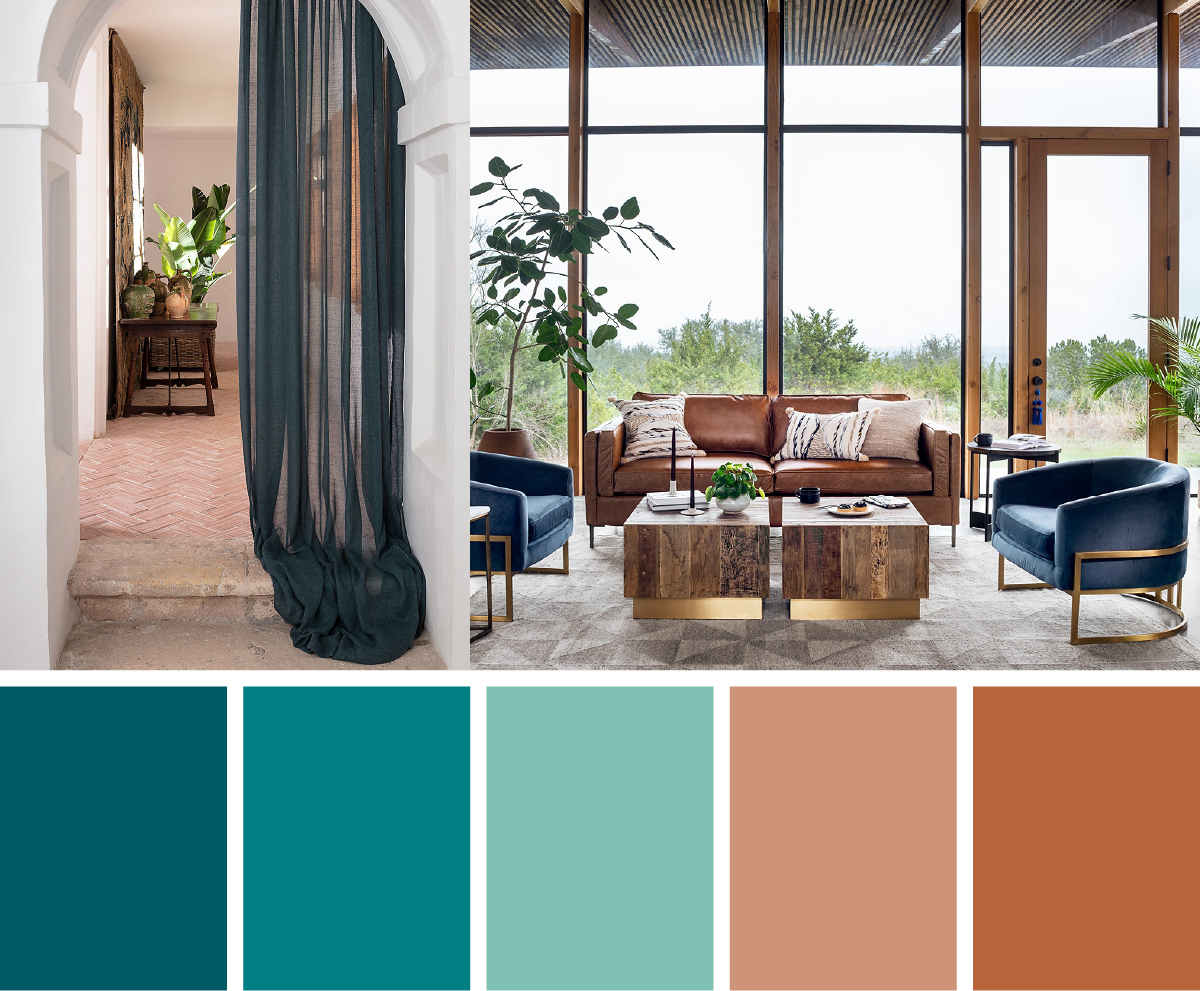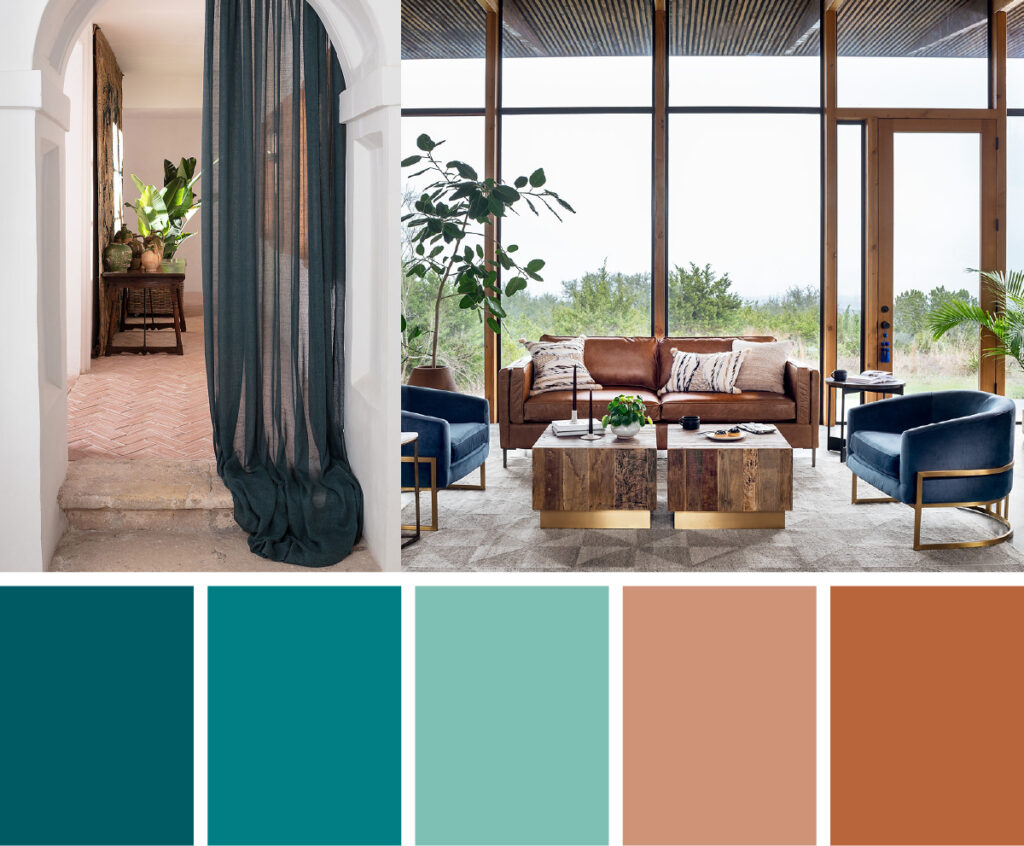 September welcomes a new perspective on life. Whether it's the start of a new school year or simply a new season, the cooler air helps ease the long summer and invites us to slide into fall at our own pace.
Refreshed Outlook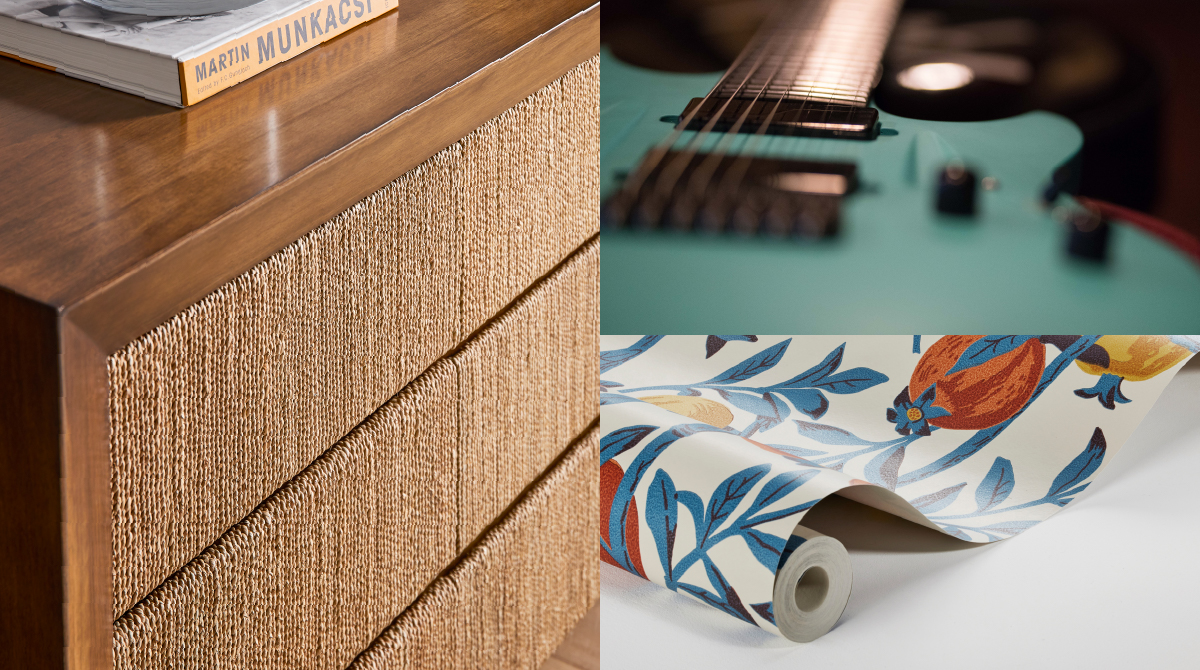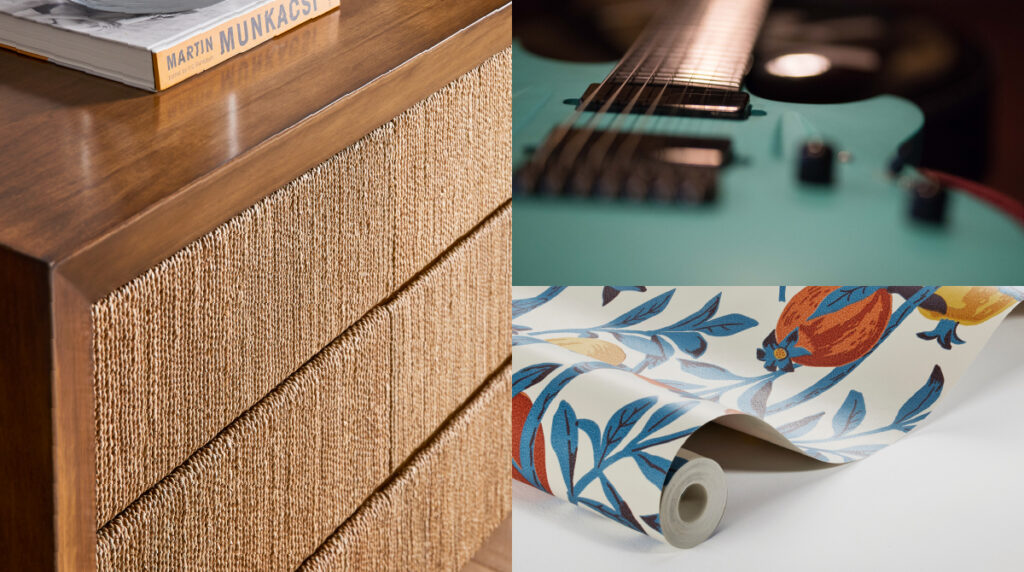 While we're still enjoying time outdoors, we're shifting our sights on bringing beauty + functionality inside our homes. Mixing wood tones with other natural, textural materials like leather and brass bridges the gap between summer and fall. These warm finishes paired with cool teal hues add layered comfort to any home — no matter the style of architecture or decor!
New Horizons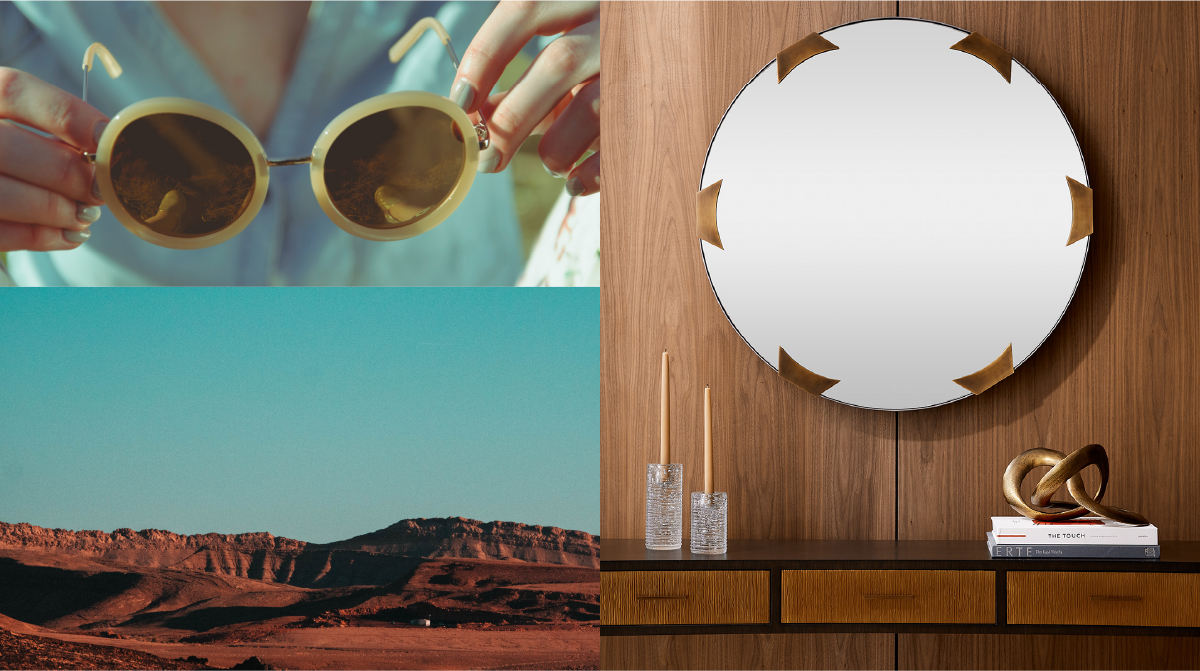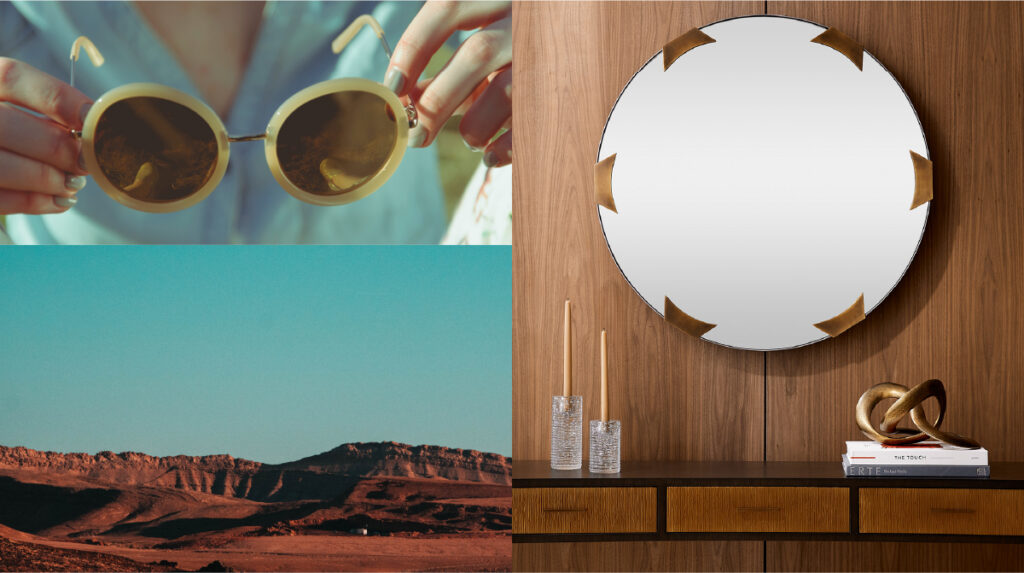 The complementary pairing of teal + warm finishes is like a breath of fresh air — much like September itself. While summer may be in the rearview mirror, don't let that stop you from seeking new experiences and making your home a reflection of what brings you joy.
As we look towards spending more time indoors, now is the perfect time to inspire a fresh start in your home. View our Lookbook for decor + accessories to help transition your home into fall!