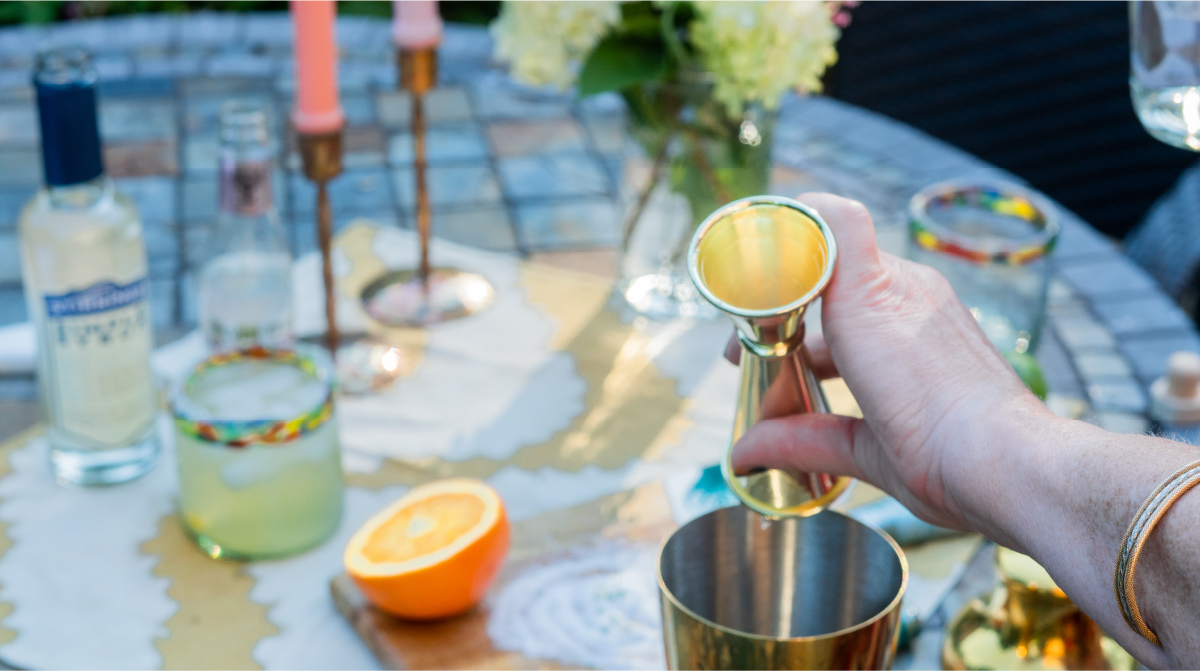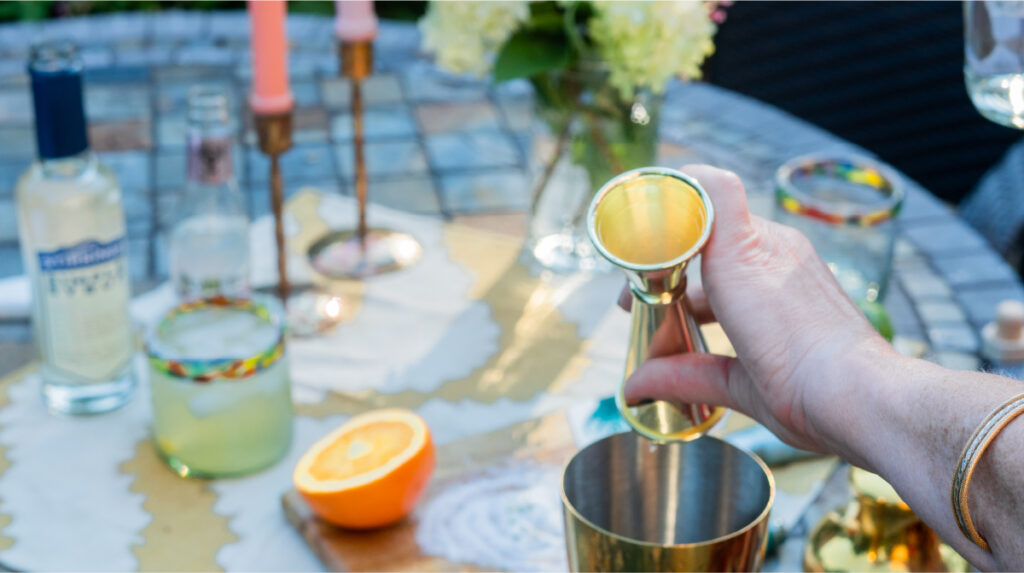 As the sun sets on summer, we're squeezing every last drop out of these joy-filled days. Before we get ready for the great indoors, we're tipping our hats to the season with two dreamy drinks inspired by the palette of a summer sunset. Get the recipes below and shop our Toast to Summer collection of entertaining accessories for unique pieces fit for a sunset!
Aperol Sunset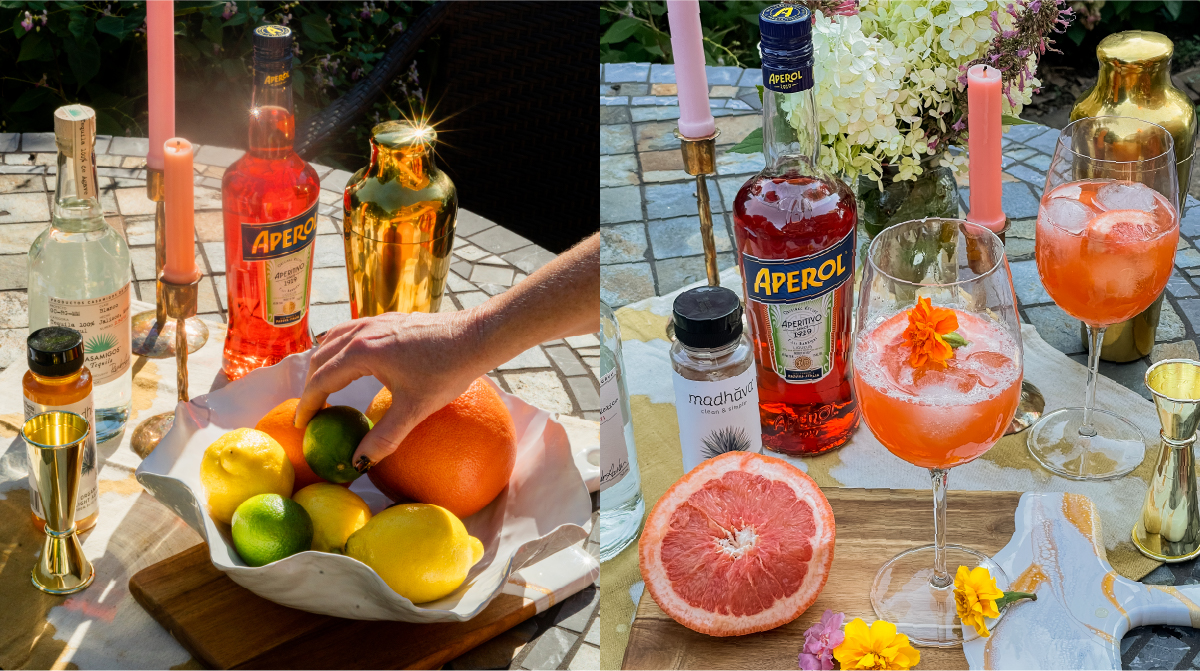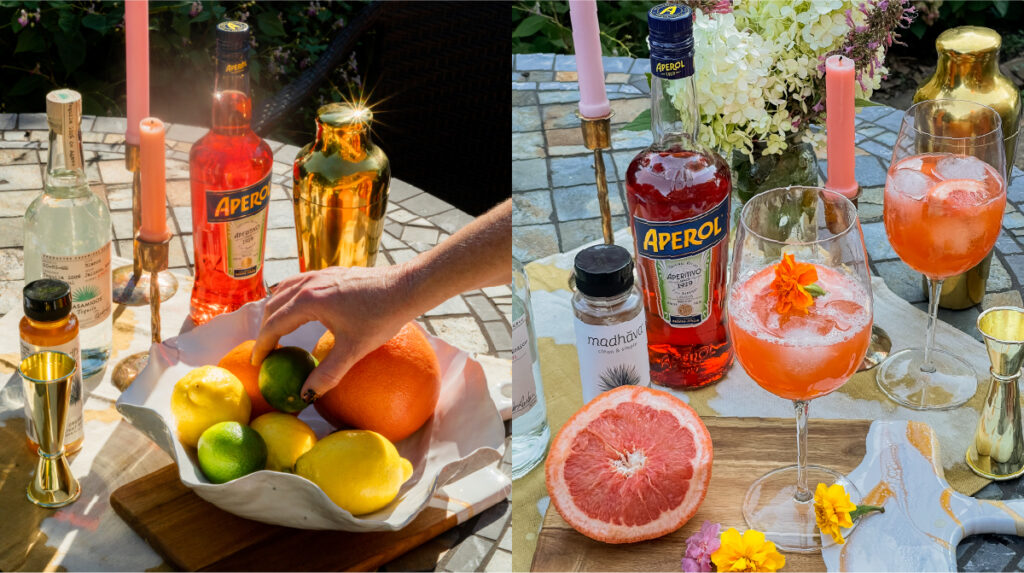 Everyone knows the ubiquitous Aperol Spritz, but late-summer begs for more complex flavors. Meet the Aperol Sunset and enjoy a sophisticated spin on the classic Italian cocktail!
Ingredients:
2 oz Blanco tequila
1 oz Aperol
1 oz Agave syrup
3/4 oz Lemon juice
1/2 oz Grapefruit juice
Edible flowers, for garnish (optional)
Instructions:
Add all ingredients to an ice-filled shaker. Shake for 10–15 seconds. Pour into a large wine glass filled with ice and grapefruit wedges.
Pro tips: Garnish with edible flowers for a real showstopper!
This recipe sweetens up a traditionally bitter drink. If you prefer cocktails with a bit more bite, halve the agave and add an additional splash of grapefruit juice.
Sunset Margarita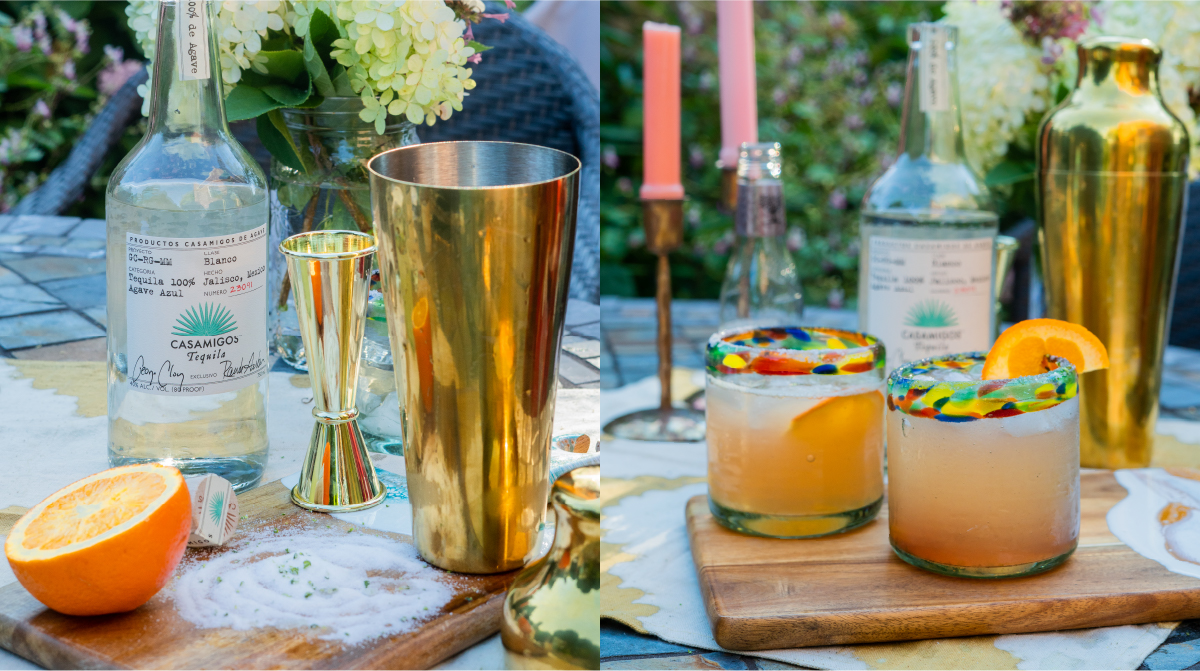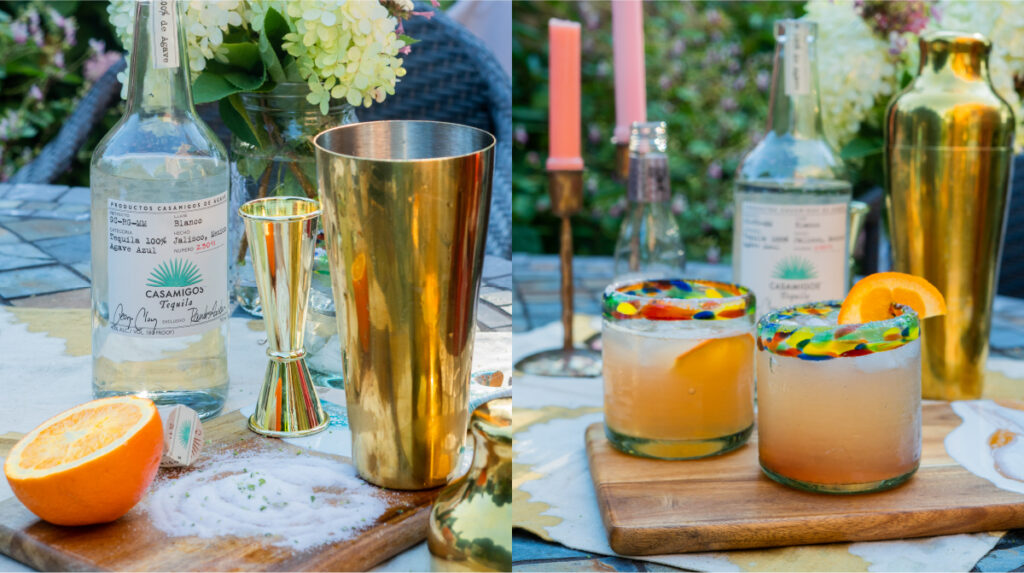 Margaritas are synonymous with summer. Fresh fruit juice and great ingredients create a beautifully balanced cocktail packed with sunshine.
Ingredients:
Crushed ice
1 oz club soda, chilled
1/2 oz simple syrup
2 oz tequila, chilled
1 oz fresh lime juice
2 oz fresh orange juice
1 oz pomegranate juice
Sugar and lime zest, for rim
Instructions:
Juice the lime and orange into separate bowls.
Mix together sugar and lime zest. Wet the rim of a chilled glass with lime juice and dip into the sugar-lime mixture. Carefully fill the glass with crushed ice.
In this order, pour the following ingredients over ice: club soda, simple syrup, tequila, lime juice, orange juice.
Stir gently, then top with a splash of pomegranate juice.
Pro tip: Punch up the flavor with scratch-made citrus simple syrup! Combine equal parts sugar and water in a saucepan over medium-high heat. Add the zest of one lime and one orange and stir until sugar is dissolved. Cool and strain to remove the zest.
Make Every Moment an Experience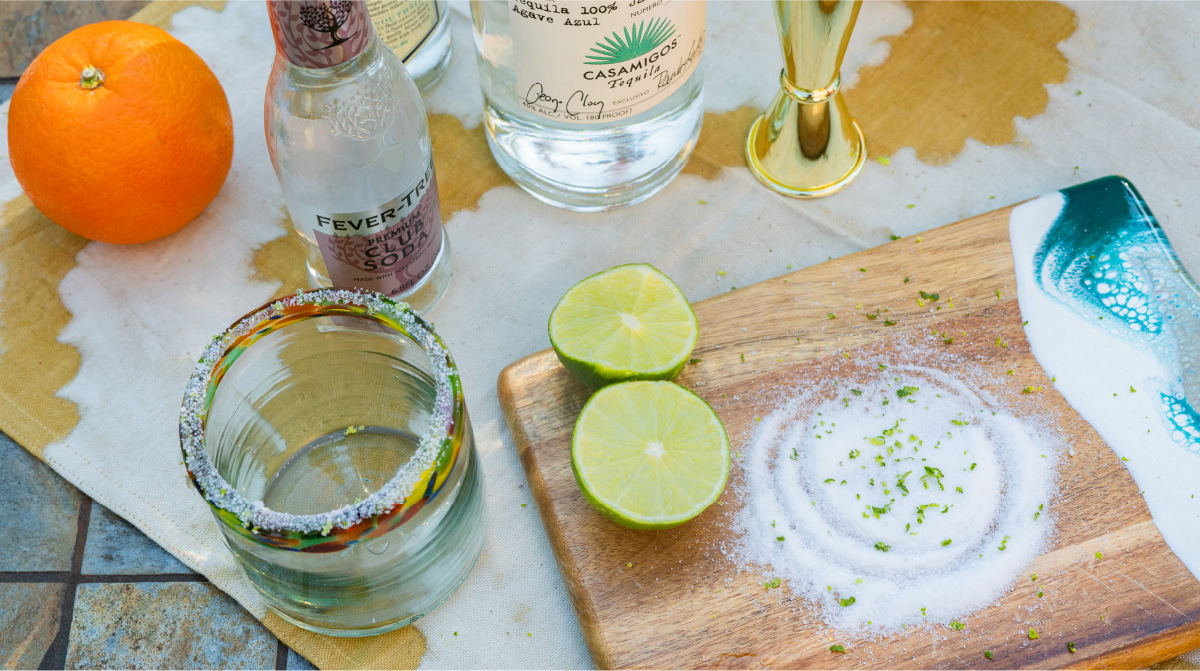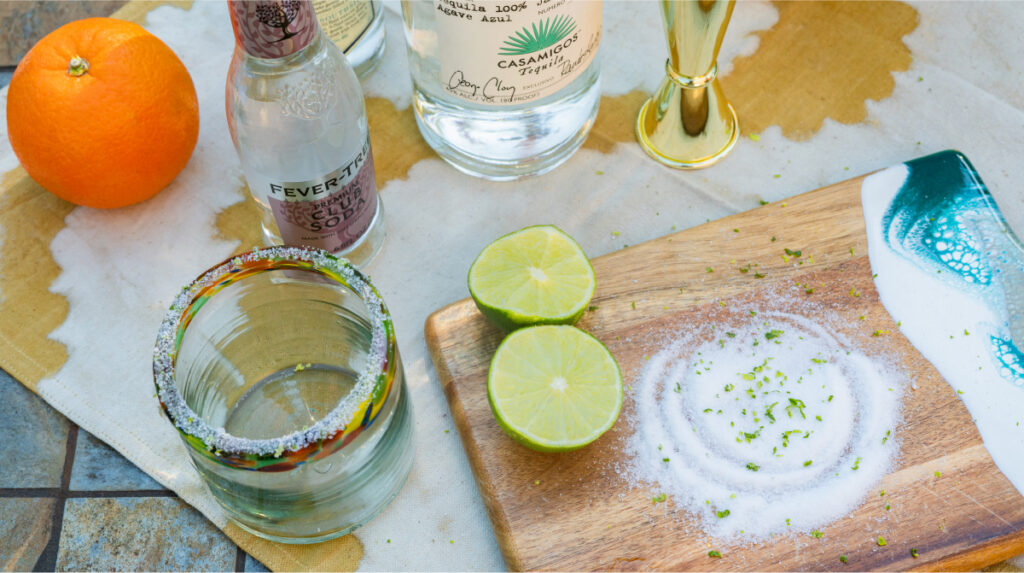 The end of summer stirs up many emotions — from nostalgia for summers past to eagerness for a fresh start. No matter where you are, we encourage you to slow down and savor this special cusp of seasons.
Make a mess. Go with the flow. Laugh as you mix, and hold onto the joy of the season as long as you can.
Cheers!