Seasonal transitions are prime times to consider updating your decor. Whether it's to promote a fresh start or prepare for upcoming events such as holiday gatherings, now is the perfect time to add warmth to your home through fine-tuning your finishes.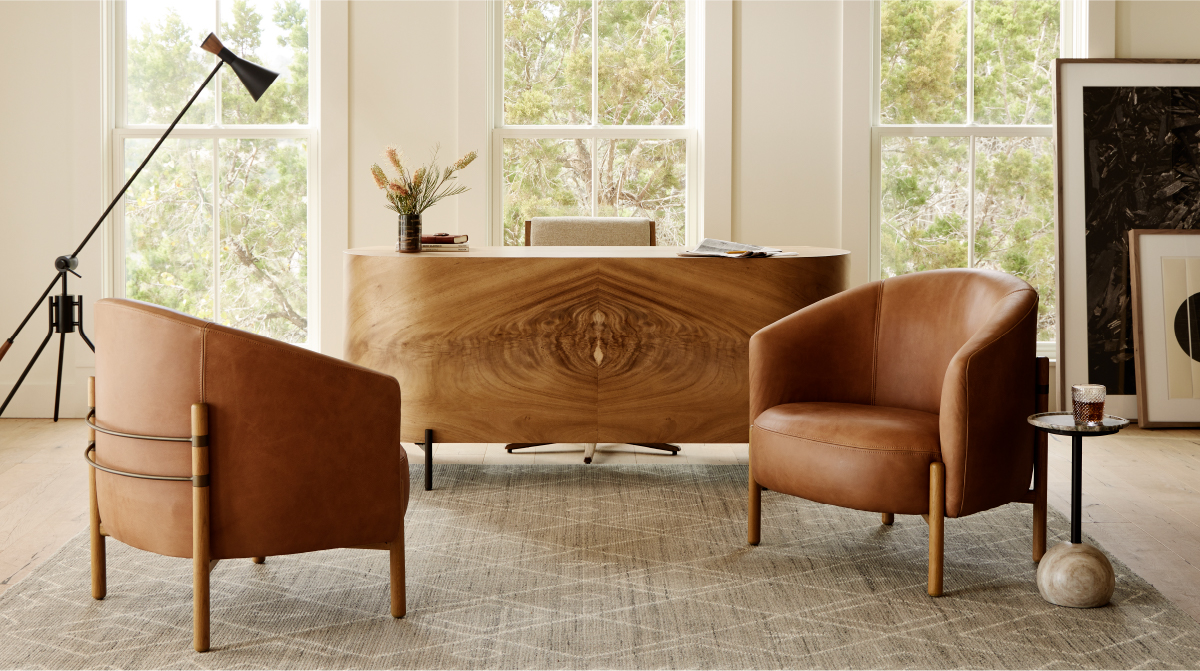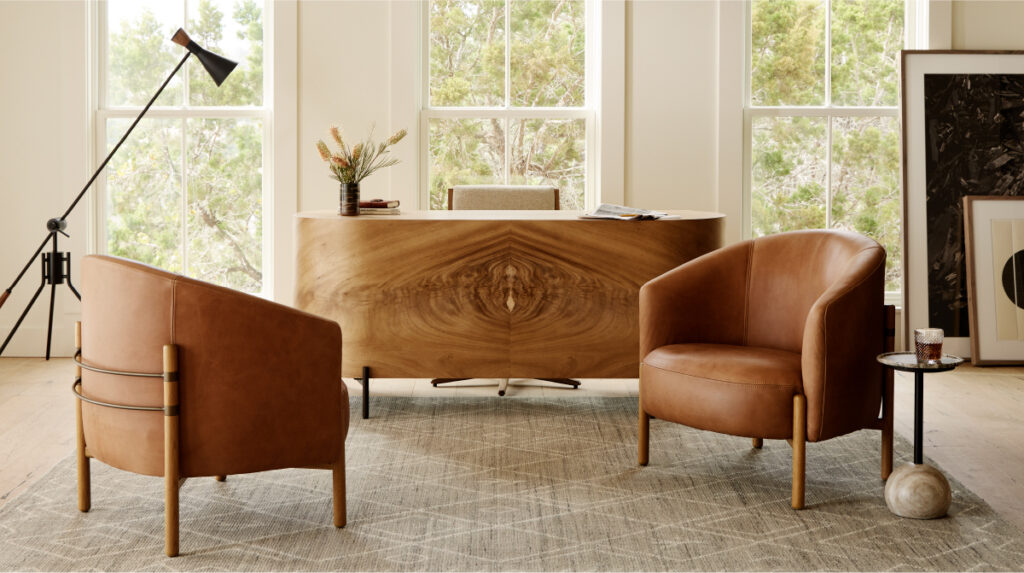 It's a misconceived notion that decor must match — that you need to choose one look and/or finish and carry it through an entire room. However, we feel this matchy-matchy mentality leaves a space feeling flat and uninspired. Mixing textured finishes can instantly elevate any space, making it feel more cohesive and inviting than sticking with just one look.
Here is our brief guide to adding depth to your decor using three of our favorite thoughtful finishes:
01: Wood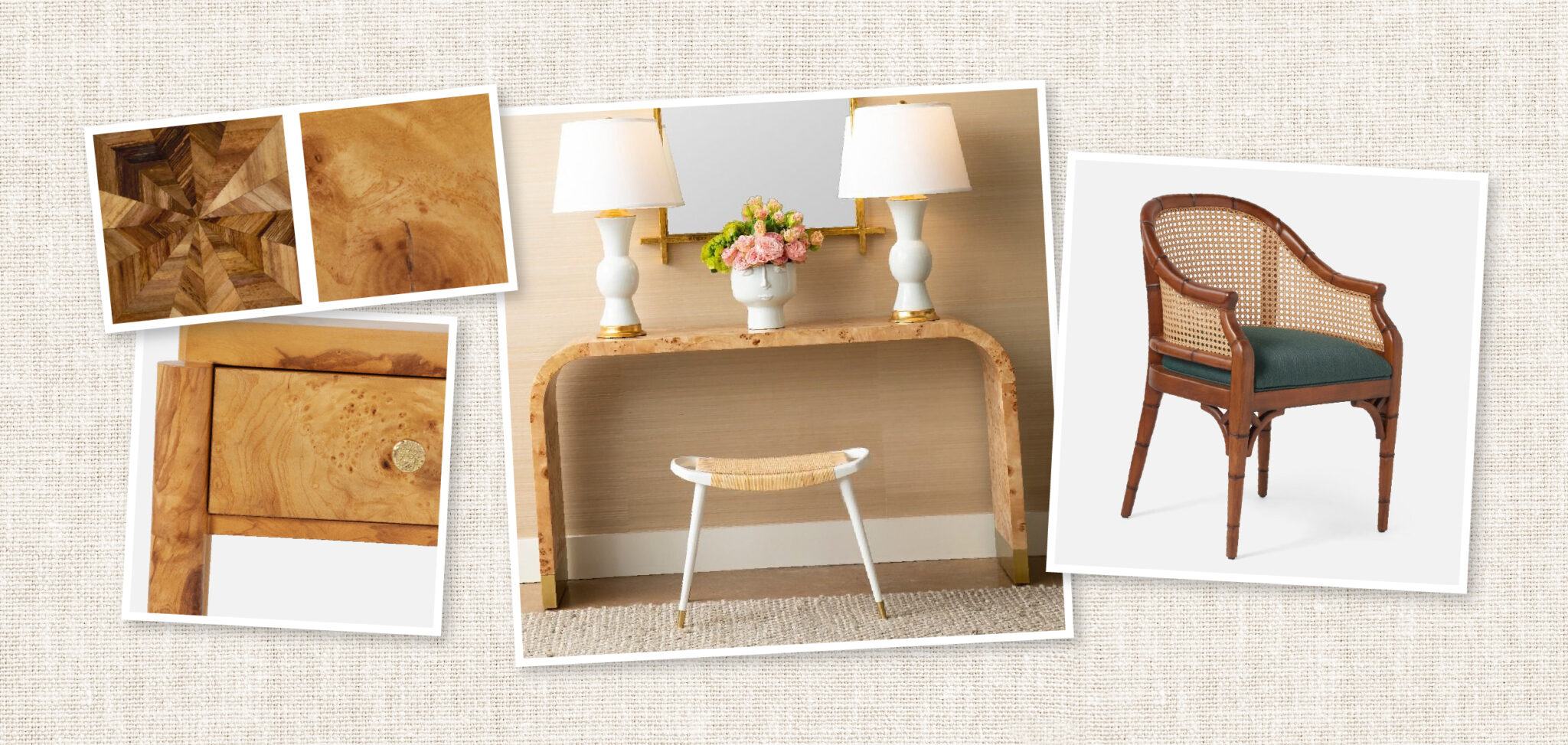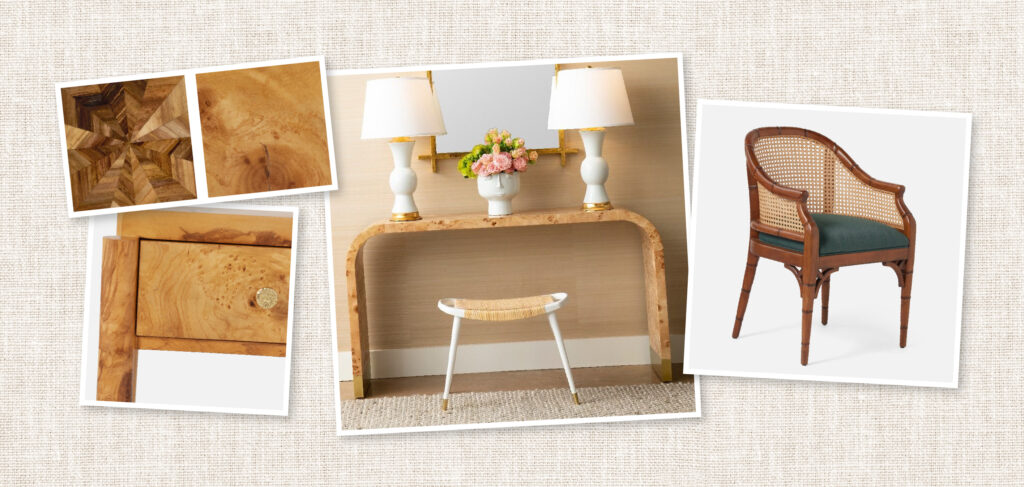 While most wood furniture naturally warms-up a space, burl wood or geometric inlays take it to the next level. Consider incorporating burl side tables into your existing decor, or anchor a room with an eye-catching console.
02: Metal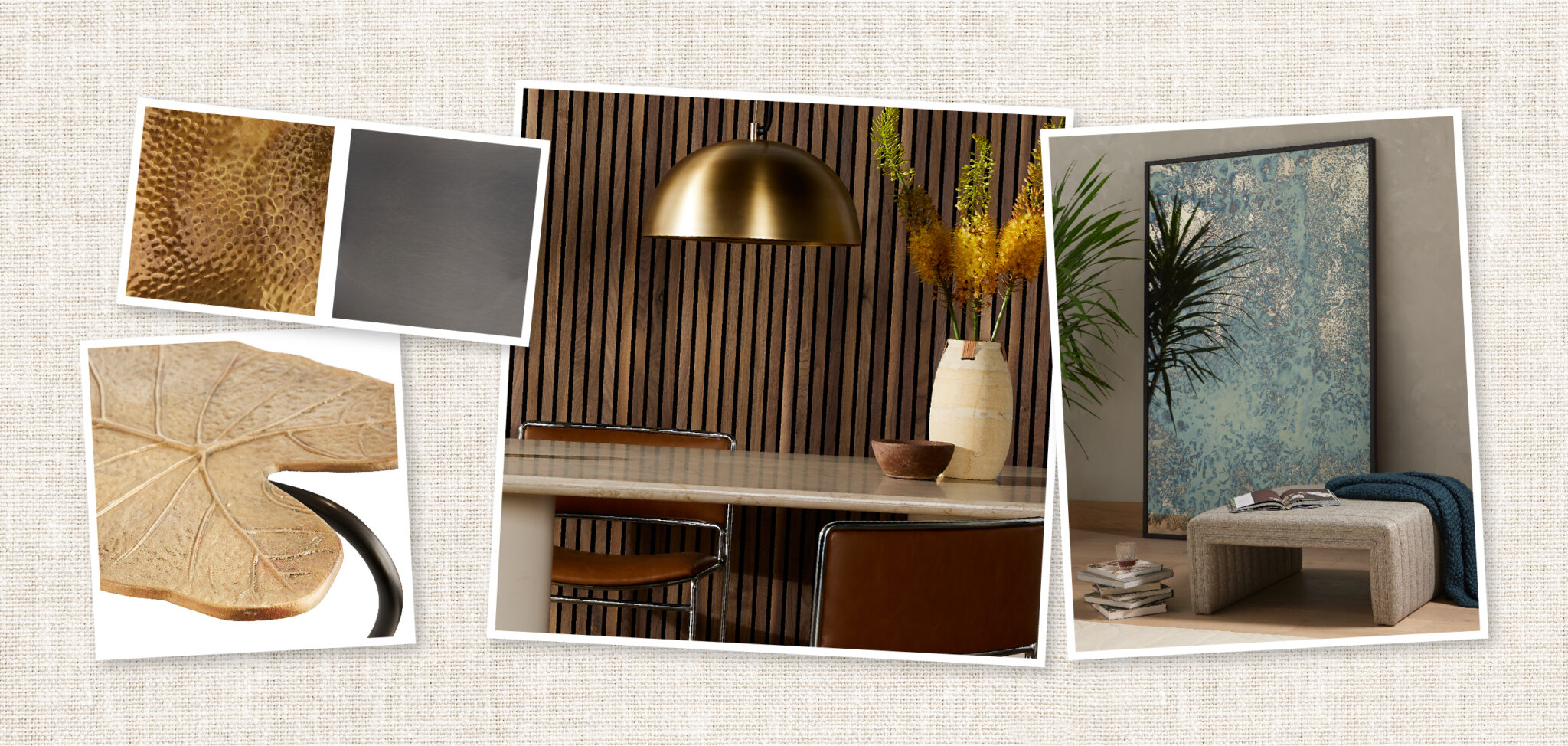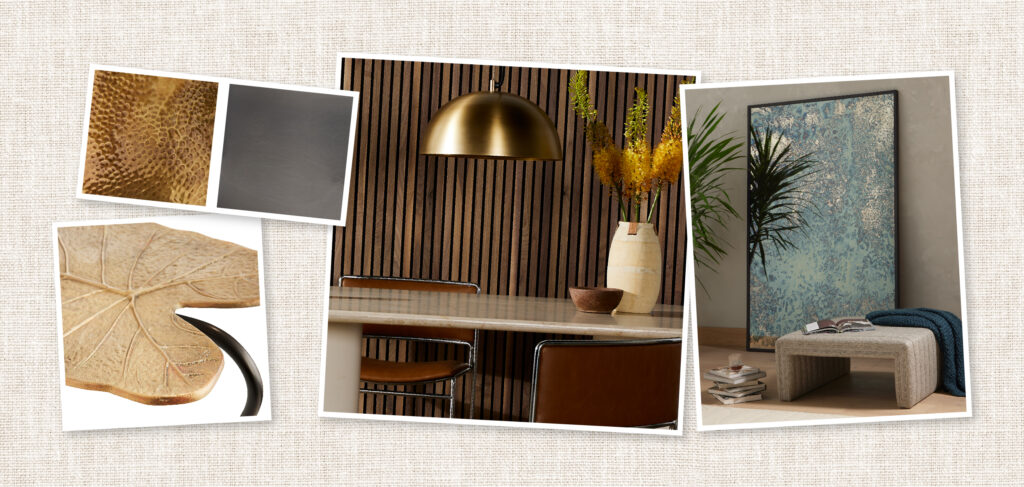 Mixing different metals like brass, iron, or chrome adds an eclectic, layered look that feels collected over time. Metal offers opportunities for looks that aren't possible with other materials — think hammered textures, casted shapes, or mercury-finishes — and add a touch of elegance no matter the style.
Pro tip: While we love mixing metals, we recommend limiting it to two different colors in a specific area so the pairing feels cohesive and intentional.
03: Leather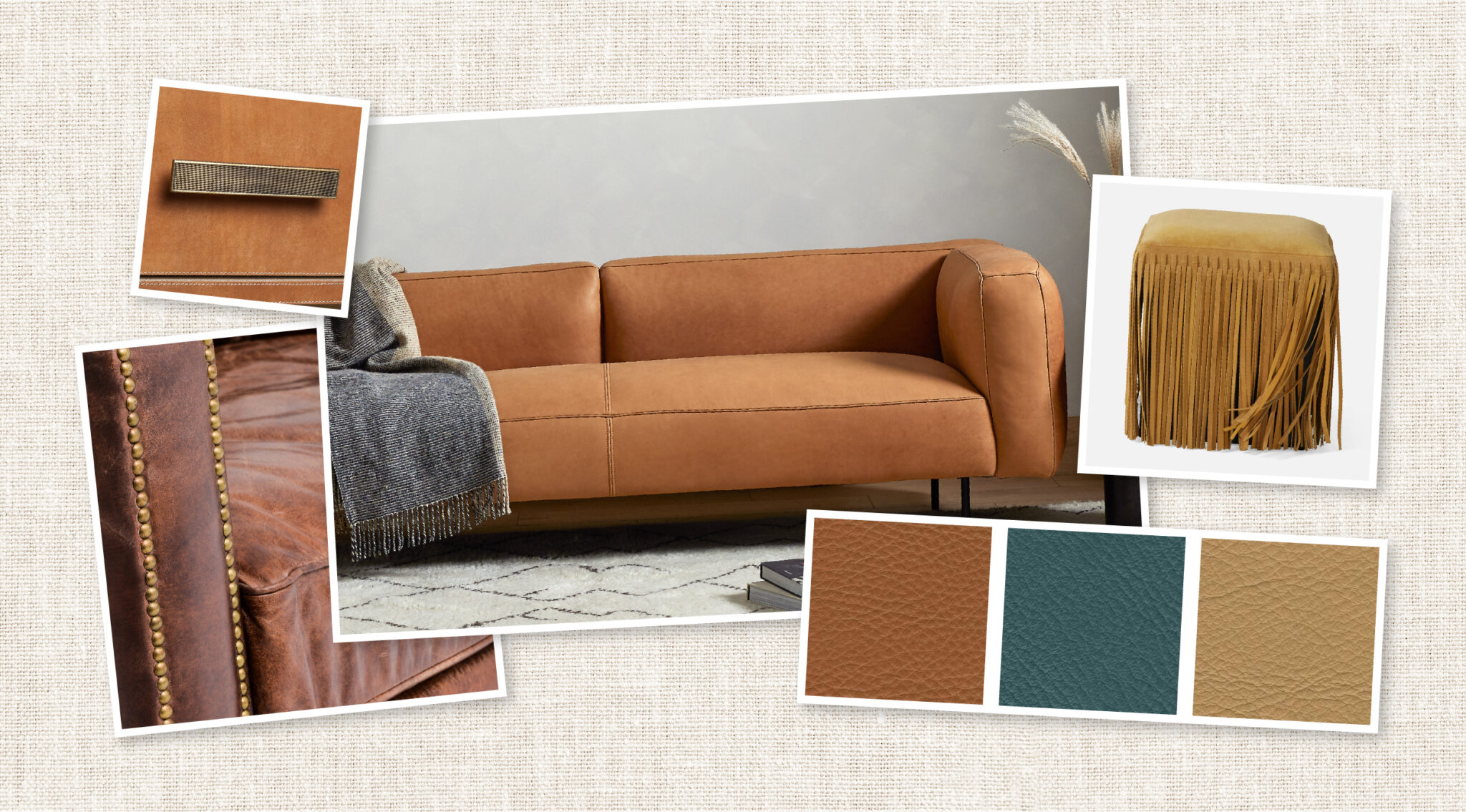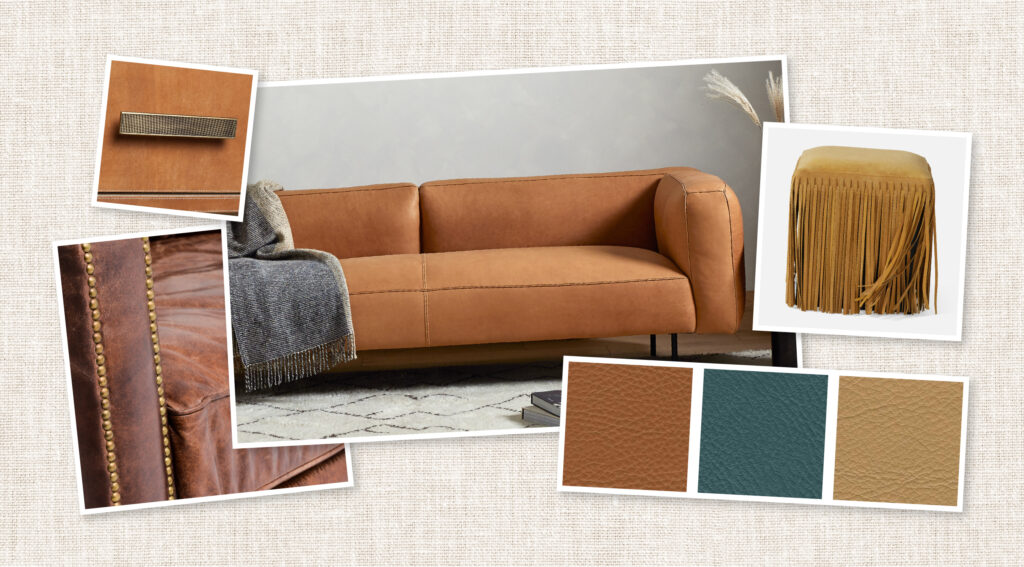 Like wood and metal, leather decor is a timeless choice that gets better with age. When contrasted with other finishes, leather adds an unmatched luxurious, textural warmth that tempts to be felt and lived-in.
Do you remember the first time you ran your hand along the back of a leather chair, or collapsed onto a leather sofa? We want you to feel that every day with the decor in your own home!
No Rules
At Kurtz Collection, we truly believe there are no rules when it comes to interior design.
We encourage you to experiment with finishes in colors and textures that speak to you, and forget any preconceived notions about what "works". If you love it, that's when you know it's right.
Check out our Lookbook for inspiration, then contact our design team to get your home ready for cozy days ahead!