Faux florals are a no-brainer. No green thumb? No problem. Headed out of town? Your florals will be looking beautiful for you when you get back. Kurtz Collection carries a wide selection of gorgeous, artificial floral stems from Kalalou, and there's something for every taste and style.
Let's break down how to create a low-maintenance masterpiece that will stay green no matter what.
Step 1: Choose Your Florals / Color Palette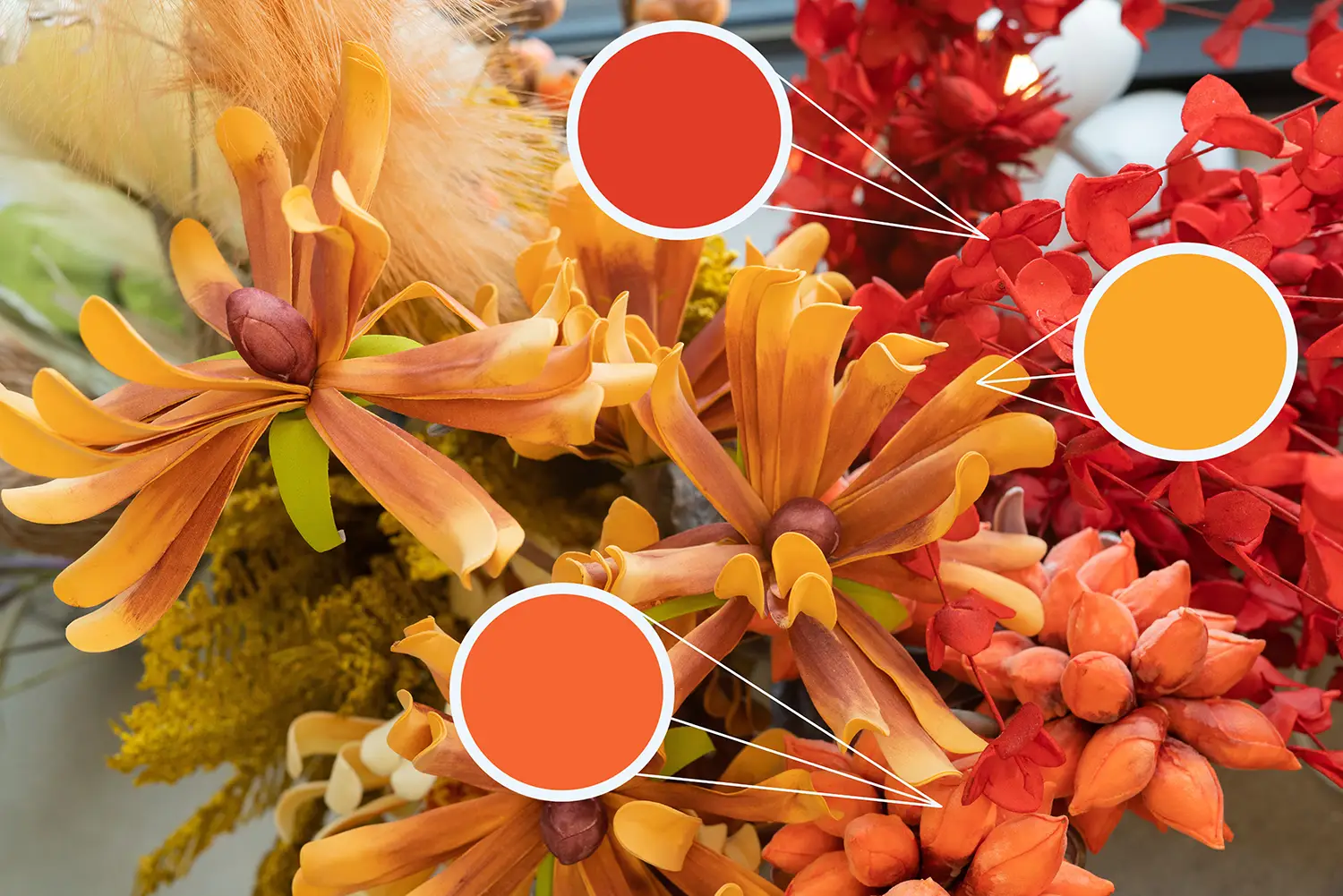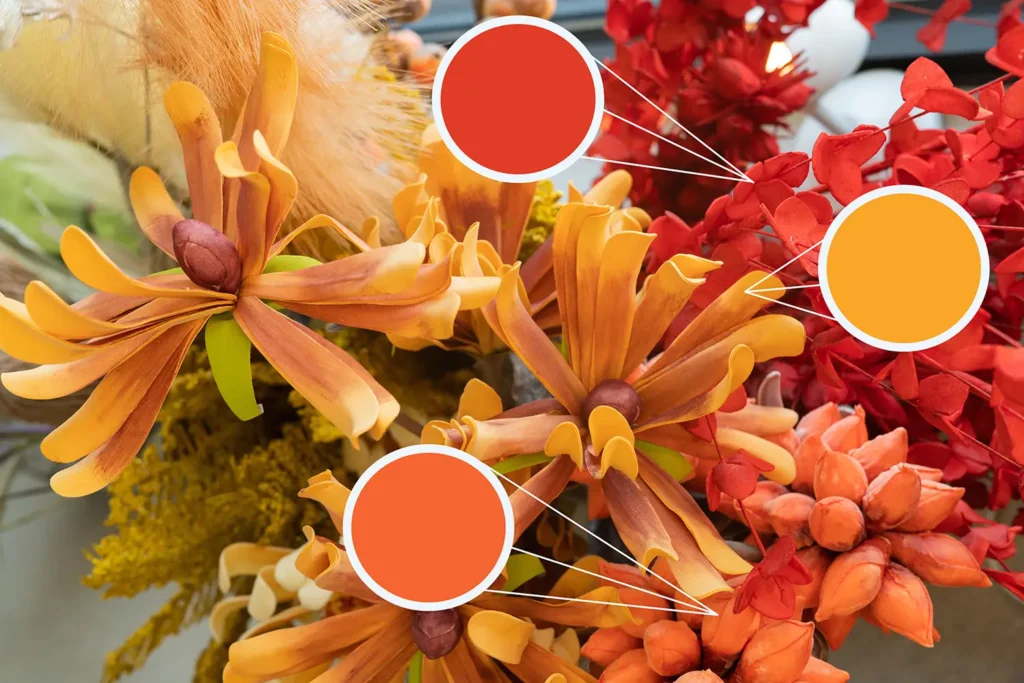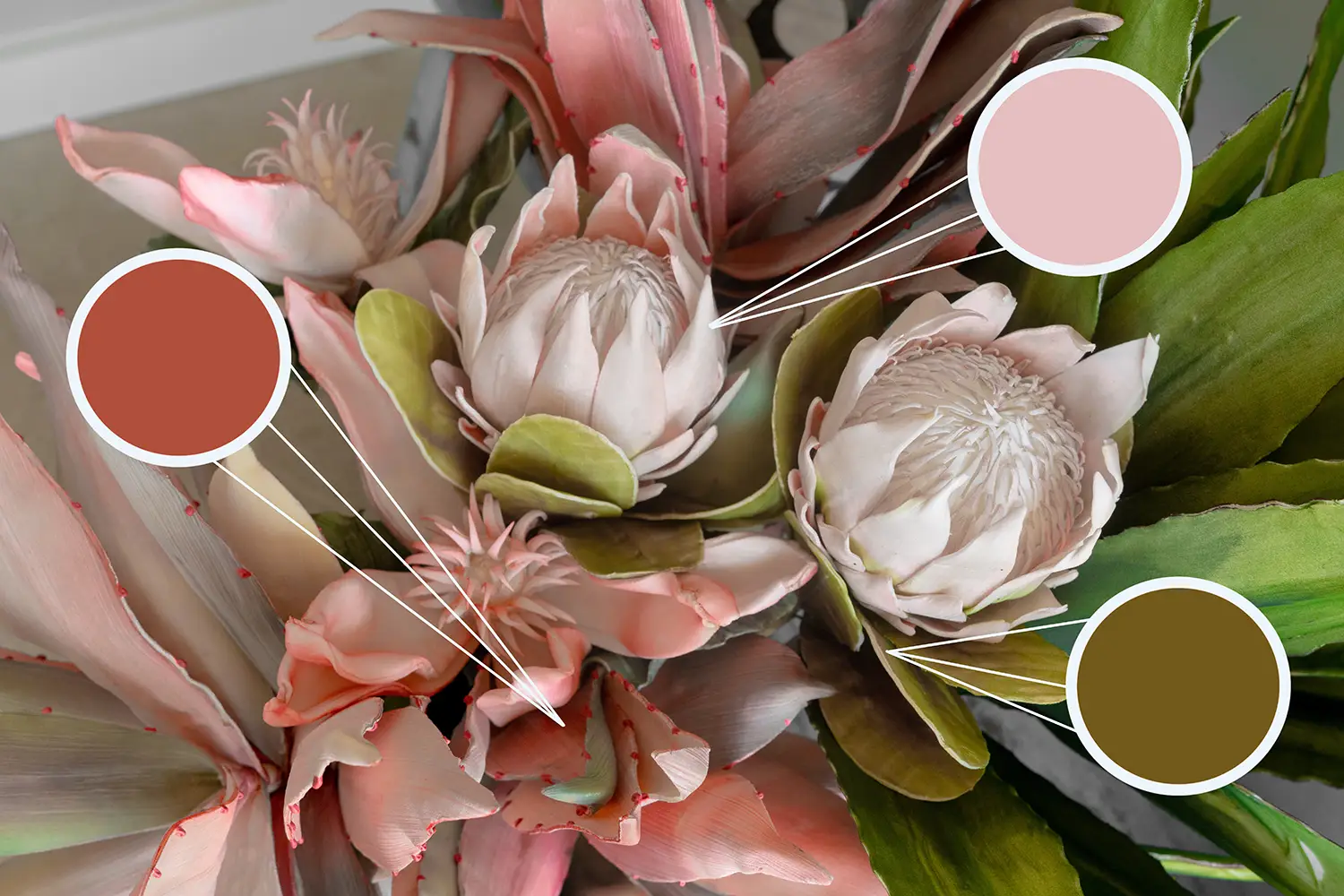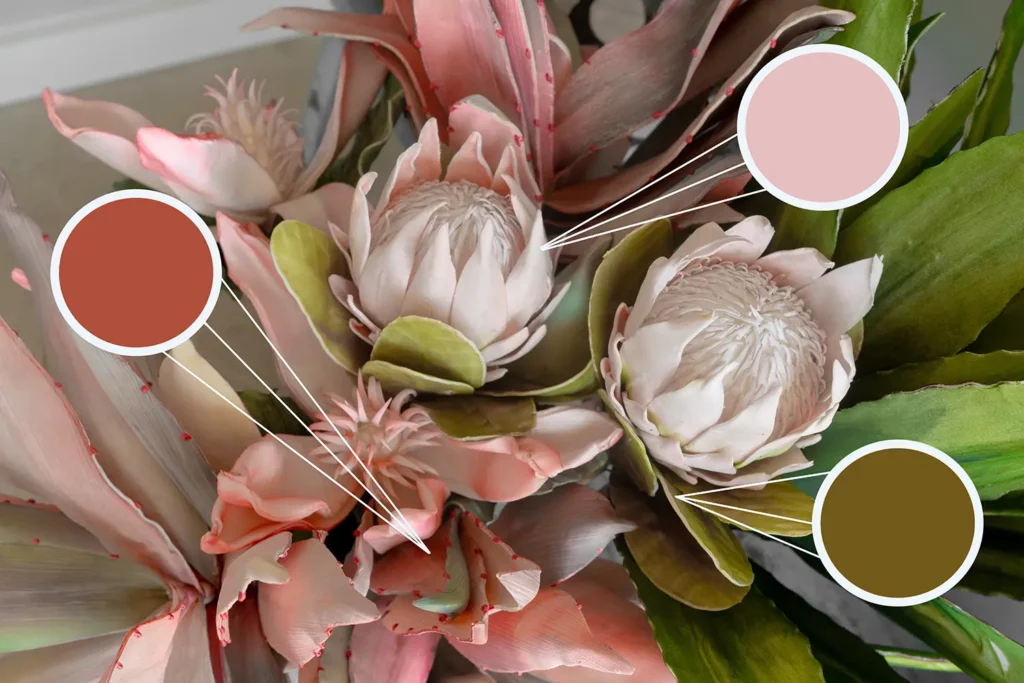 Most successful floral arrangements are built on the 'thriller, filler, spiller' concept, which references the variety of materials used in the design. Thrillers are the vertical elements that add height — long, branchy stems or wide fanning palms are excellent choices. Fillers are mid-height and add breadth; this is often where the focal point lives — bright, bold colors work best. Spillers are typically the lowest point and cascade over the container to add movement to the design.
When it comes to colors, it's up to your personal preference! Monochromatic or kaleidoscopic? You can start with your favorite color or curate a palette of harmonious colors that complement your decor. Reference color relationships; choose analogous colors for a monochromatic look, or reach for complementary or triadic colors to create a balanced palette. Keep in mind that three colors are ideal.
Pro tip: Textures shine with Kalalou florals; reach for a variety of flower or leaf shapes and sizes to create a dynamic arrangement.
Bottom line: Choose floral stems that catch your eye — because if you love it, you can't go wrong!
Step 2: Select the Container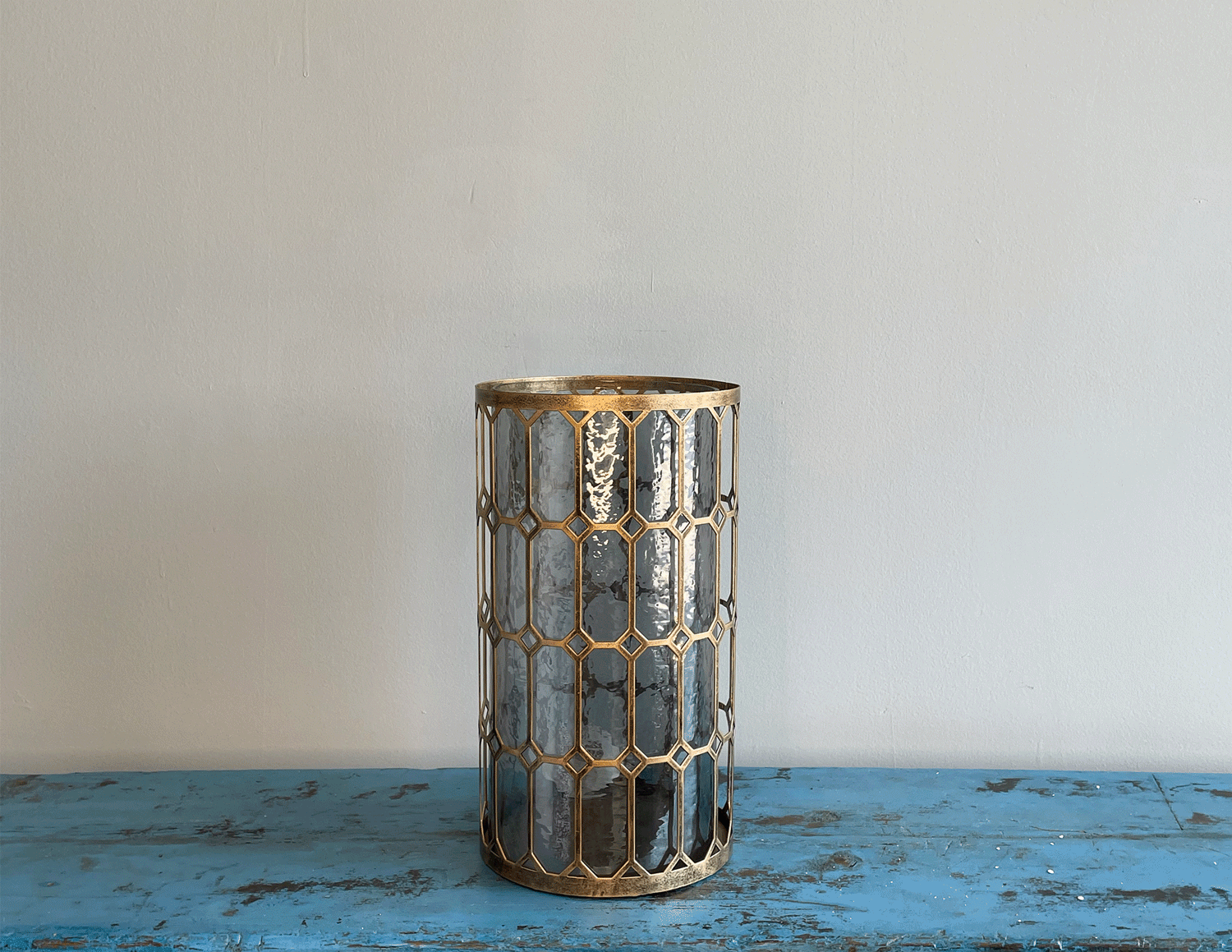 Select a vessel that highlights your florals. Take a dusty vase and bring it back to life, or shop our eclectic selection! For clear containers, consider adding a medium such as stones or seaglass to support the stems and add interest.
Step 3: Fluff, Bend + Arrange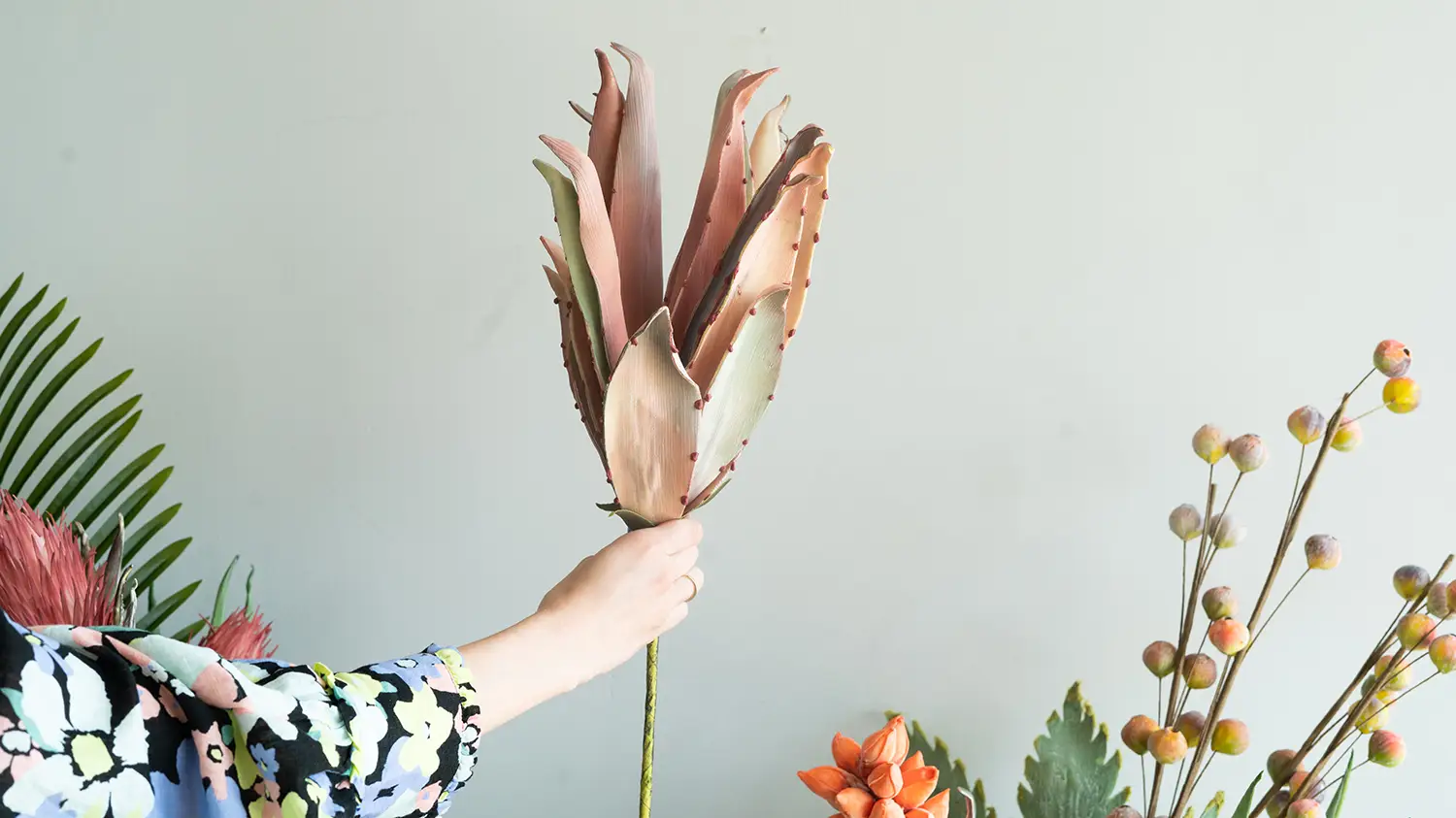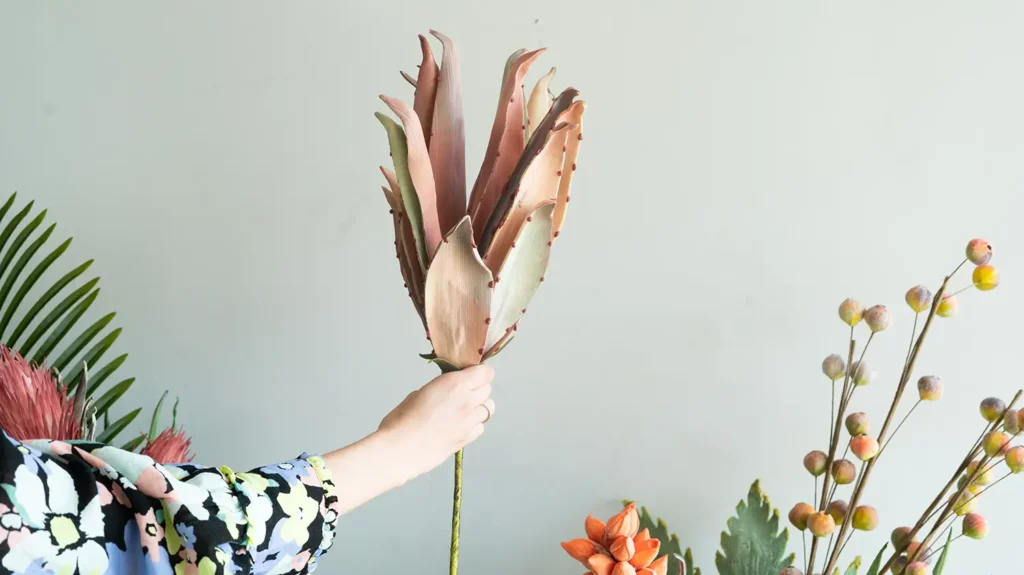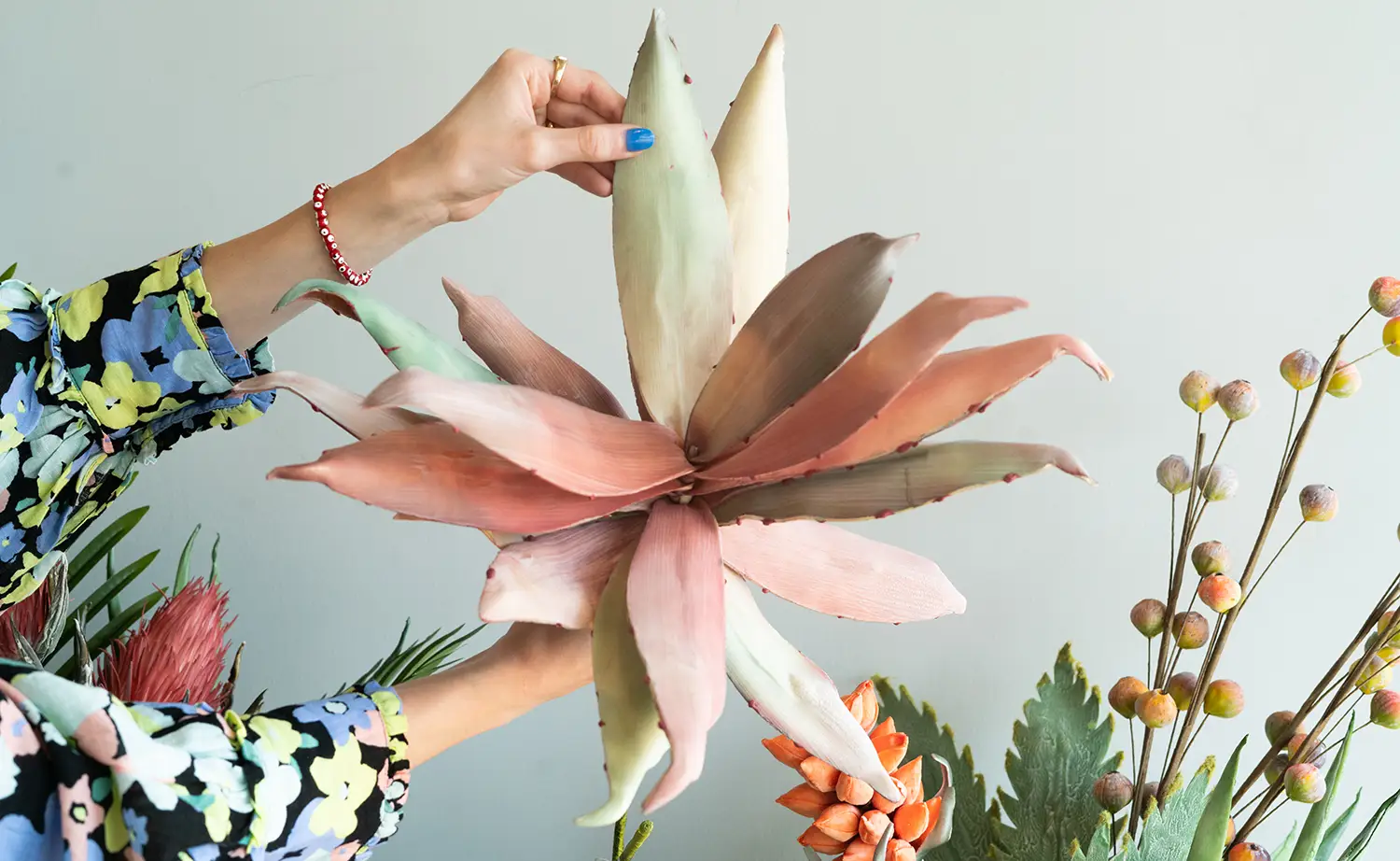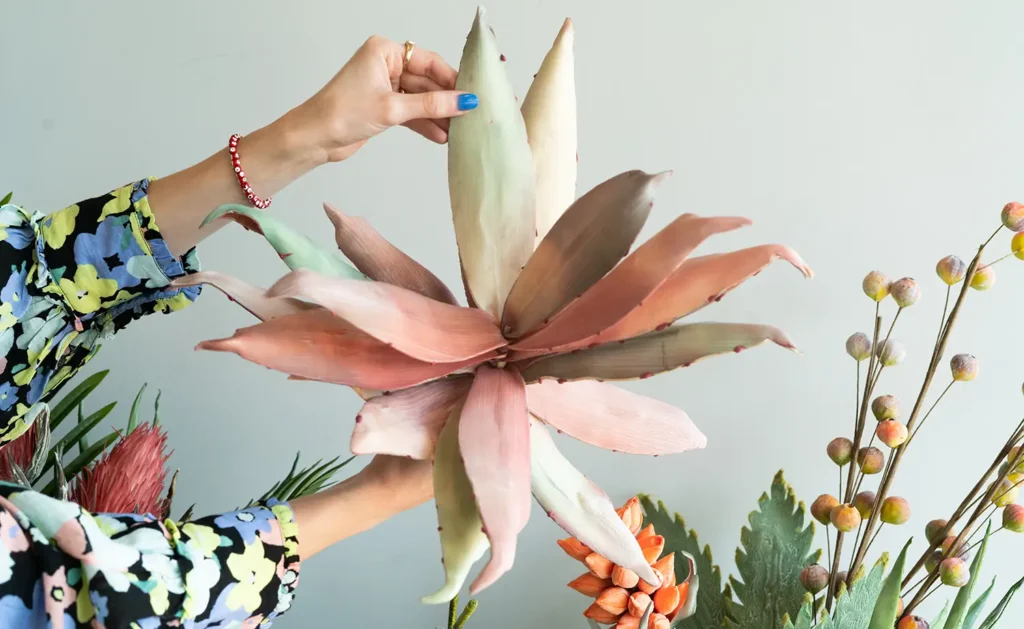 Once you have your florals and container squared away, it's time to roll up your sleeves and arrange! Kalalou stems are designed to be fluffed and bent to suit your aesthetic needs. Give each floral a facelift by gently separating the petals or leaves to help them them come alive; it's crucial to creating a finished look that's both organic and polished!
Pro tip: Don't be afraid to dramatically bend the stems to create varying heights.
Keep it Fresh
While there's no burden of changing water or replacing spent blooms, consider refreshing your arrangement seasonally by switching out a few stems or swapping containers.
Ready to make the look yours? Shop the Edit for containers, faux florals stems and more.